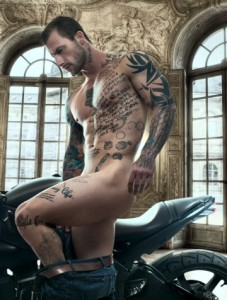 Exhibition, a 136-page, hardcover volume, showcases photographer Michael Stokes' penchant for photographing "male erotic images and figure studies of fitness competitors, personal trainers, and body builders from around the world."
Following his massively-successful Masculinity and Bare Strength, Stokes — whose number of Facebook followers top an astonishing 700,000—has created a new, modern figure study of the male form.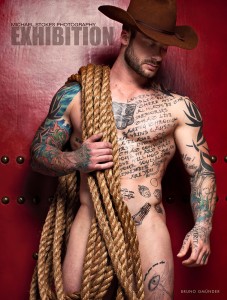 He is best known for his work with nude American soldier amputees-photos that have been banned by social media sites like Facebook and Instagram, many of which are featured in his book Always Loyal. Stokes' photos have appeared on "The Today Show", "Good Morning America", "The View", and "The Tonight Show".
Exhibition
Michael Stokes
£49.99