What are your biggest turn offs?
by Terry Gee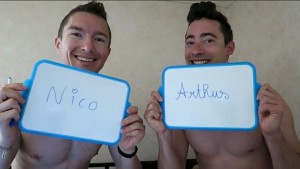 Arthus and Nico are a French couple who have opened up their lives to their many followers on YouTube.
Whether it be them working out at the gym, giving tips on how to find a new boyfriend or showing how to use a home HIV testing kit, they have been entertaining and informing people on their channel for over three years.
In this latest video, the popular duo talk about their biggest turn offs in and informative and comedic way. Check out the video below and see how many of these annoy you as well.