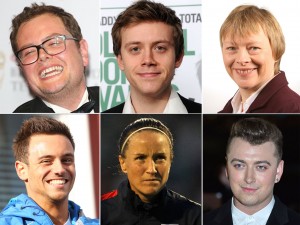 The Independent on Sunday has today opened the nominations for this year's Rainbow List – the pioneering list, now in its sixteenth year, celebrates today's 101 most influential lesbian, gay, bisexual, transgender people in Britain. This year will also see intersex people recognized for the first time.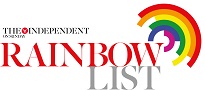 The list, formerly known as the Pink List, was initially established in 2000 and has become a widely received and warmly embraced register of people who have worked hard to promote progress and equality in the UK. Previous honourees include Sir Ian McKellen, Sue Perkins, Nicola Adams, Clare Balding and Nick Grimshaw.
Judging will take place on 3rd November where nominations will be carefully whittled down to just 101 and unveiled in The Independent on Sunday on the 15th November. Judging the entries this year will be some of Britain's most significant and high-profile lesbian, gay, bisexual and transgender individuals including Labour MP Ben Bradshaw, Conservative MP Margot James, former Pink List No.1 Paris Lee, Paralympian Claire Harvey and Britain's first Muslim drag queen, Asif Quraishi.
Voting is now open, and The Independent on Sunday is calling for all readers and non-readers to submit their nominations – whether they are in the public eye or are unsung champions campaigning for progress and equality.
Voting closes at midnight on Tuesday 20th October and can be made by email to rainbowlist@independent.co.uk or by writing to Lisa Markwell, The Independent on Sunday, 2 Derry Street, London W8 5HF. You can join the conversation on twitter at #RainbowList.