Sam Smith Sings New Bond Theme
by Terry Gee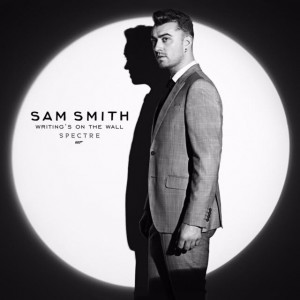 It really has been an incredible year for Sam Smith.
As we reported earlier today, Sam made chart history this week with his debut album 'The Lonely Hour' staying in the UK top 10 for a record-breaking 67 weeks. This morning it was announced that he will be singing the title song to Spectre, the new James Bond film released later this year.
The song is called 'Writing's on the Wall' and will be the 24th Bond theme recorded. BBC Radio 1 was on the phone with the singer-songwriter earlier and asked him what type of song it would be. Without being able to give too much away, he said "I wanted to make the most classic and timeless Bond song and also try to make it an epic love song." But to find out the full details, we'll have to wait until its release on September 25 – one month before the film's release.
Spectre's producers Barbara Broccoli and Michael G. Wilson said, "Sam and Jimmy have written the most inspirational song for Spectre and with Sam's extraordinary vocal performance, 'Writing's On The Wall' will surely be considered one of the greatest Bond songs of all time."
Some of the previous Bond theme singers have included such greats as Shirley Bassey, Madonna, Aha, Tina Turner and Lulu, but it has been 50 years since a British male solo artist has been chosen to sing the title track. The last time was in 1965 when Tom Jones sang the theme for Thunderball.
We can't wait to hear the song and see how it is incorporated into the now infamous title sequence of the new Bond film. As Sam is an out gay man, perhaps we will see dancing men as well as women in the opening titles – who knows?
Until the song is released, here's a reminder of the previous Bond theme written and performed by Adele in 2012. (It won her the Oscar, so we're keeping our fingers crossed for Sam!)