Sam Smith Makes UK Chart History
by Terry Gee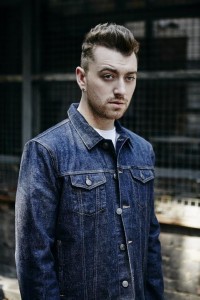 It might be entitled The Lonely Hour, but with his debut album staying in the UK top 10 for 67 weeks, surely that must put a smile on Sam Smith's face.
This week sees the singer-songwriter's debut record notch up a record-breaking 67th consecutive week in the Official Albums Chart Top 10 – the longest unbroken run ever for a debut album. The LP hasn't left the Top 10 since its release in May 2014, where it debuted at Number 1 with opening week sales of 101,000. The chart record was originally held by The Beatles for their album 'Please Please Me' which tallied 62 consecutive weeks in the top 10 and held the record for almost 50 years.
On the achievement Sam Smith said "What can I even say to this? I am completely and utterly moved and overwhelmed at this achievement. I am forever thankful to my team but most importantly to the British public for making this happen and buying my album. This moment is one to tell the grandkids and maybe their grandkids."
The feat is the latest in a long list of impressive accolades for Sam's In The Lonely Hour. During its record-breaking stint in the Top 10, the album has enjoyed six separate spells at Number 1 (eight weeks in total), spawned four Top 10 singles including the Numbers 1s Money On My Mind and Stay With Me, and was the only album to sell one million in both the UK and US last year. To date, sales for In The Lonely Hour stand at 8.5million worldwide.
Well done Sam; for anyone to break this record is a huge accomplishment, but for a young gay man just starting out in the music business, this is incredible!