Sir Ian McKellen Needs You!
by Terry Gee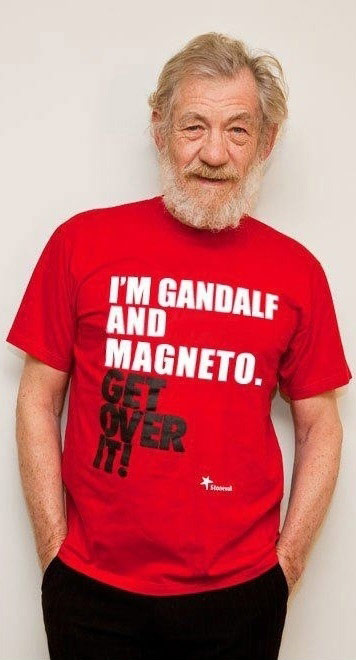 It's that time of the year again when OUTstanding and the Financial Times turn to you to nominate your favourite LGBT business leaders.
This is an important way to make sure that people in the LGBT community get the notoriety they deserve. It's also a way to show the world that we are the same as everyone else, can succeed in life, can get recognised for it and inspire others to be open about their sexuality.
LGBT employees who are in the closet are 70% more likely to leave the company within the first three years according to a survey conducted by the FT last year. If you can't be open around the people you work with every day, most people won't feel happy about themselves. The top 100 list is important for creating role-models and better acceptance in the workplace.
It's really easy to take part and nominate who you like to see in the top 100. Simple click on the link below and enter the details of who you would like to see on the list. That's it!
Sir Ian McKellen is a huge gay activist and advocate of the OUTstanding 100 and recently tweeted asking for your support.
You can also join in on twitter using the hashtag: #OutStandingTop100
And remember: if you let Gandalf down, you'll make Magneto angry!