Polari First Book Prize reveals 2015 shortlist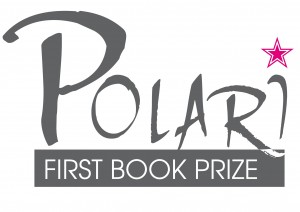 The shortlist for the Polari First Book Prize 2015 was announced recently during a special edition of the Polari Literary Salon at London's Southbank Centre by founder and Chair of Judges, Paul Burston.
Now in its fifth year, the Prize celebrates the very best debut books that explore the LGBT experience, whether through poetry, prose, fiction or non-fiction. The shortlist – traditionally comprising five titles, but this year stretched to six due to the strength of submissions – showcases the breadth of rich and diverse LGBT literary talent today.
Polari First Book Prize 2015 shortlist
Straight Expectations by Julie Bindel (Guardian Books)
The Gift of Looking Closely by Al Brookes (Self-published)
Everything Must Go by LaJohn Joseph (ITNA Press)
The Rental Heart by Kirsty Logan (Salt)
Self-portrait with The Happiness by David Tait (Smith/Doorstop books)
The Informant by Susan Wilkins (Pan)
The six shortlisted titles – three novels (The Gift of Looking Closely, Everything Must Go, and The Informant), one short story collection (The Rental Heart), one political polemic (Straight Expectations), and one poetry collection (Self-portrait with The Happiness) – capture a vivid range of perspectives, all with a bold and inspiring LGBT narrative. With authors from all over the country, it brings to light some of the most exciting and varied new voices in contemporary writing, making it one of the year's most representative literary prize lists.
Judges for the 2015 prize include author, journalist and host of Polari literary salon, chair Paul Burston; Rachel Holmes, author and former Head of Literature & Spoken Word at the Southbank; literary critic, Suzi Feay; writer, critic and broadcaster, Bidisha; author and comedian, VG Lee; and writer and editor Alex Hopkins.
Chair of the judges Paul Burston, said: "We're thrilled to reveal the six wonderful books on this year's Polari First Book Prize shortlist, drawing a spotlight on the rich and diverse LGBT talent taking the literary world by storm. The judges were overwhelmed by the bold narratives and overall quality of submissions this year – so much so that we felt compelled to extend our shortlist from five to six. We felt that in their work, these six shortlisted writers spoke to the LGBT experience in a way that was affecting, engaging and fresh, and we're delighted to offer their work a platform to reach even wider audiences."
The announcement also marks the launch of Polari on Tour a UK-wide series events taking London's award-winning Polari Literary Salon to major cities from September to December.
The winner will be announced on Monday 5th October
 Polari on Tour – key dates
SEP 15 – LONDON (SOUTHBANK CENTRE) – tour launch; Polari First Book Prize shortlist announced
OCT 2 – CAMBRIDGE – Corpus Playroom
OCT 6 – CARDIFF – Chapter Arts Centre
OCT 10 – BRISTOL – Watershed
OCT 16 – BRIGHTON – Marlborough Theatre
OCT 21 – HERTFORD – Hertford Library
NOV 4 – LIVERPOOL – Unity Theatre
NOV 14 – BIRMINGHAM – MAC Birmingham
NOV 19 – NOTTINGHAM – Nottingham Writers' Studio
NOV 25 – NEWCASTLE – Newcastle City Library
DEC 2 – BEDFORD – Bedford Library
DEC 7 – LONDON (SOUTHBANK CENTRE) – end of tour, Christmas event
For further information on the tour, including full dates and event line-ups visit polariliterarysalon.co.uk