Let's get physical – Let's get personal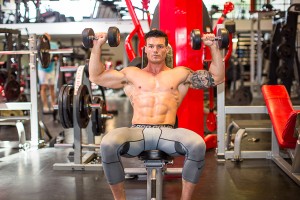 There is plenty of work out stuff out there but we stumbled onto this one and it looks a winner for gym goers, this could be your game changer. Myles Leask is a sponsored athlete, an established fitness model and a level 3 qualified personal trainer.
He's worked with a huge variety of athletes from power lifters to rugby players and has obtained a wealth of knowledge over his 8 years of gym based training.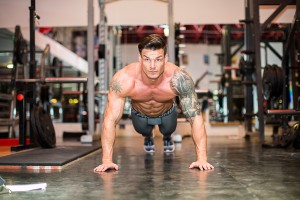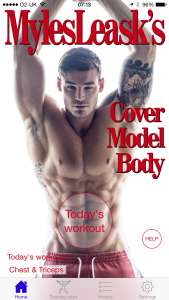 His iPhone app is a rigorous training programme with 40 different workouts and over 100 exercises to take you to the best you can be. It will help you improve your overall strength, endurance and core.
His Cover Model Body app will show you day by day what you need to do in the gym and how. The reps, tempo and rest periods are all pre-loaded, so every time you hit the gym you'll know exactly what to do to maximise your results.
To take advantage of Myles' experience, which a great way to keep your gym time varied, enjoyable and most importantly effective – download the iPhone App.
For only $7.99 about £5.20 this is your new personal trainer.