Launch of a new travel app.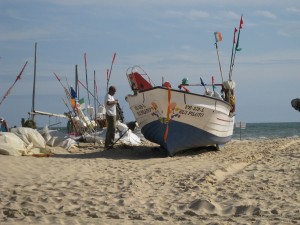 Aimed primarily at the American market but useful for anyone who likes to travel in Europe, the Gay European Tourism Association has launched a partnership with Vespa, the mobile app with more than 5,000 curated gay and gay friendly locations across 270 cities in over 70 countries worldwide.

The new partnership complements GETA's GayWelcome.com consumer website which features the association's 4,400 hotel and travel business members and listings in Europe. Working together, the website and app allow LGBT travellers to plan their visit to Europe and explore gay and gay friendly venues while they are traveling.
Vespa features up-to-date listings of gay bars, clubs, cafes, saunas, and beaches. All locations include pictures, reviews, ratings and check-ins from other Vespa members, providing travellers with vital information before arrival as well as while traveling. Vespa's in-language display feature and offline access provides LGBT travellers with additional convenience when conducting location researches with no internet access.
Vespa was created by Christof Wittig, who founded the top gay dating app, Hornet. Vesper has already garnered much praise from the gay community abroad. It was recently named as "The Most Favourite" app by California's Frontier Magazine for its easy-to-use features and interactivity with other Vespa users. It is the top downloaded gay travel app in countries such as US, Germany, and Thailand.
"This collaboration is a great leap forward for LGBT travel in Europe" said GETA Executive Director Carlos Kytka. "GETA's goal is to improve the LGBT travel experience and in partnering with such an amazing new resource we can now give gay travellers a seamless travel experience when visiting Europe".
You can see more about Vespa at vespa.rocks and download the mobile app via iTunes store.