Conchita Wurst – at her best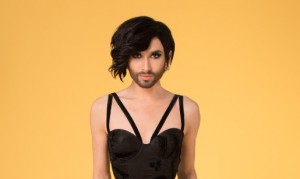 The legendary Conchita Wurst will finally release her debut album 'Conchita' in the UK on 16th October, through Sony Music. However, for those of us who simply couldn't wait, we've been enjoying this wonderful album for some months now.
Conchita made her name in 2014, winning the Eurovision Song Contest for her home country of Austria with the stirring 'Rise Like A Phoenix'. By the time the contest was to return in May 2015, hosted in Vienna, Conchita had become a global phenomenon.
You may have thought that the ESC win was a fluke, a joke, a sideways nod to inclusivity but there is no denying she has a wonderful voice, a terrific range and some brilliantly arranged songs that will simply amaze listeners. Big production values, great songs and hopefully just a hint of more to come.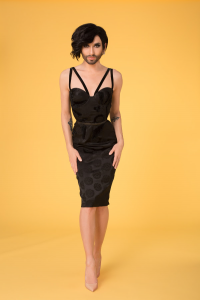 She has performed at the Crazy Horse in Paris, the European Parliament, and in Vienna for UN-Secretary General Ban Ki-moon. She's graced Jean Paul Gaultier's runway, the red carpet of the Golden Globe Awards, and triumphed at Austria's equivalent of the BRITs, the Amadeus Music Awards, winning three awards – Female artist of the year, Song of the year, and Video of the year.
Conchita's story began long before that fateful night in Copenhagen. The flamboyant and opinionated character was created as a striking statement in a fight for equality. She became the catalyst for discussions about terms like 'different' and 'normal' as well as a vehicle to carry this message all over the world in the most visible and unmistakable way. Appearances, genders, and countries of origin simply do not matter when it comes to the dignity and liberty of the individual. "Only people themselves count," says Conchita, "all human beings should be able to live their lives any way they want to, as long as nobody gets hurt."
Conchita's beard defines the difference to conventional travesty. Genders mix in this fictional character and differences begin to blur. But alongside Conchita's message and fight for equality, her true passion will always be music. On this debut album, Conchita moves effortlessly from uptempo anthems like 'Firestorm' and EDM crossovers like 'Colours of Your Love', humour of 'Where Have All The Good Men Gone' to the powerful 'You Are Unstoppable' and of course 'Rise Like A Phoenix'.
The full track listing is: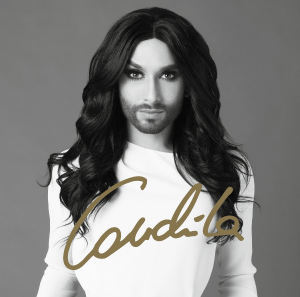 1.You Are Unstoppable
2.Up For Air
3.Put That Fire Out
4.Colours Of Your Love
5.Out Of Body Experience
6.Where Have All The Good Men Gone
7.Somebody To Love
8.Firestorm
9.Pure
10.Heroes
11.Rise Like A Phoenix
12.The Other Side Of Me