Bent USA – Crystal Waters Makes House Her Home in Synergy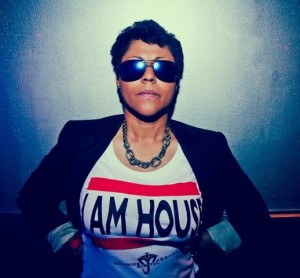 Photo: Mikhail Torch
   Crystal Waters returns to her house music roots this week with her first original single release of the year, "Synergy".
"I think its one of the best songs I've ever written," says the artist who has penned dance classics like "Gypsy Woman" and "100% Pure Love". She received the track for what would become "Synergy" from her friends, superstar DJ duo Sted-E and Hybrid Heights, and was immediately drawn to it for its space-y sound. "I happen to be really into the show Cosmos: A Space Odyssey with Neil deGrasse Tyson," she explains. "Once I got the word synergy going, the lyrics poured right through me. It felt so innate. The song became all about love."
Sted-E and Hybrid Heights produced the track and then Waters enlisted her other DJ friends – prolific house music producer Robbie Riviera and Grammy nominated DJ/Producer StoneBridge – for remixes. DJ Bojan (formerly of WaWa) also came on board, courtesy of StoneBridge, to give the track the nu house sound Waters sought for the track.
"Everything happens for a reason," continues Crystal Waters, discussing the inspirational philosophy behind "Synergy". "And everything always works out. You may not realize why something is happening in your life until years later. You just have to have faith that it will all work out."
That's how music has been for Crystal Waters. She got her start penning songs for recording artists. In one of her assignments, she penned "Gypsy Woman" for dance music artist Ultra Naté, but when producers heard Waters' recorded demo, they drew up a recording contract for her instead.
The song became a worldwide hit, memorable for its "la da dee, la dee da" refrain and keyboard riff. It climbed to #8 on the Billboard Hot 100 and #2 on the UK Singles Chart.
Her next releases were popular on dance floors but it was "100% Pure Love" from her Storyteller album that propelled Crystal Waters back onto mainstream radio. Her 1997 self-titled album included another Top 40 radio hit, "Say…If You Feel All Right."
Since then, Waters has remained a prominent artist in the underground dance scene. Her singles "Dancefloor" and "Never Enough" were both Top 20 Billboard dance hits. "Destination Calabria" was a megahit for her in 2009, hitting #1 on the pop charts in more than thirty countries. "Le Bump", her collaboration with Yolanda Be Cool, reached #1 on the Beatport House Chart and "Come On Down" (based on the theme song from The Price Is Right), "My Time," and 2013's "Oh, Mama, Hey" were all Billboard #1s.
Still, chart success is not where Crystal Water's mind is focused today. She simply wants to create great songs. "We all want #1 hits," says Waters, "but I don't feel the pressure of having to out do my last track anymore."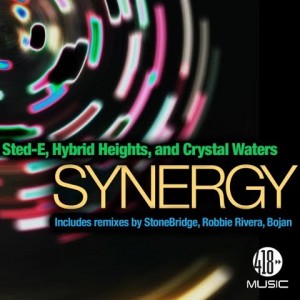 It's about quality and maintaining a commitment to house music. "The house music community accepted me from the beginning and I love them for it."
Crystal Waters has ventured into other areas of dance, including EDM, but found it to be less satisfying. "It's always the same rise and fall. How many times can you do that? It's predictable and rote, I'm over it."
She defines house music as a feeling. "Something comes alive in your soul," she explains.
And that's why House is Crystal's home.
Synergy is available now exclusively on Beatport. Available 28th August from retailers.