Warning: Hot men in wet underwear!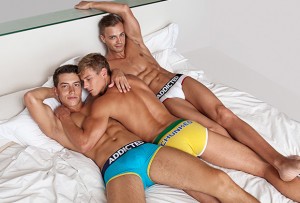 by Terry Gee  
Underwear is important. Gone are the days when you could get away with wearing those Y-fronts you've had for years or yesterday's boxers. With the advent of dating apps and hook up sites, who knows where and who you'll be with later.
Addicted are a Barcelona-based brand that market their products to the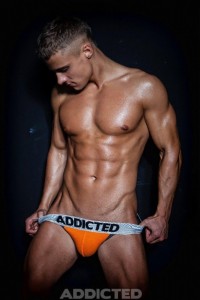 modern gay man. Fitted briefs and jocks in a range of styles and colours have emerged from this popular Spanish outlet. At Sitges Pride last month, Addicted showcased many of their items. Five gorgeous guys modelled the pants live on stage in front of a huge crowd. The models were then hosed down with water and proceeded to grind up against one another. We don't know if that was part of the plan, but it sure looked good!
The video is now on YouTube and you can see just how great the men underwear looks.
Something for the weekend sir? You can pick up your Addicted underwear here.