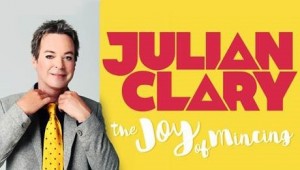 The Joy of Mincing is Julian Clary's celebration of 30 years as a camp comedian. There is so much to tell you; the ups and downs of his sordid love life, the true and heart stopping account of how he saved Dame Joan Collins' life, and don't start him on the perils of his DIY electrical home enema kit.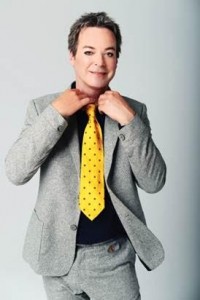 On stage Julian will proudly wear his well-deserved M.B.E. (Mincer of the British Empire). It was the last thing he expected to receive when he knelt down in front of Prince Charles in the scullery at Buckingham Palace…
And because Julian gives and gives (until it hurts) he will be handing out honours to a lucky few in the audience too. This is Julian at his filthy best. Live and unplugged.
Remaining one of the country's best loved entertainers, Julian's popularity has endured across a three decade career in show business. With a variety of credits to his name Julian is not only a comedian but presenter, author and established pantomime star. His colourful career has seen him win Celebrity Big Brother in 2012, become a Sunday Times best-selling novelist, complete countless smash-hit tours and more recently he added children's author to his long list of credits, publishing the delightfully amusing children's book The Bolds. Julian also fronted a brand new three-part natural history series for ITV, entitled Nature Nuts, which has just aired.
Photo: Tony Briggs