Briefs: The hottest show in town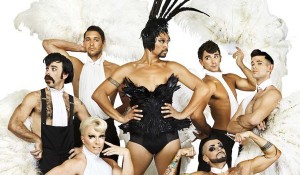 by Terry Gee
London is famous for its theatre. Musical masterpieces, extravagant sets and world-class actors… but not every great show can be found in the West End.
Last night I travelled to the South Bank where once a year they hold Wonderground; a huge pop-up entertainment centre with theatre, bars, restaurants and theme-park rides. Walking down the winding, woodland staircase takes you through the bar area and leads to the circus style theatre with static dodgem cars outside as a cool seating area – its name really does do it justice.
This wasn't my first time to Wonderground but I was a Briefs virgin; a 75 minute extravaganza that had received rave reviews the previous year. It was a Wednesday night and it was pouring with rain but a queue of hundreds of people was already forming half an hour before the show.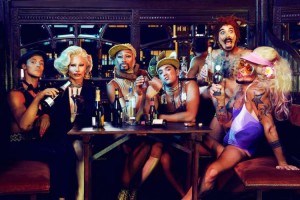 Arriving relatively early meant we were lucky enough to get seats on the second row – I say lucky. (See my things to remember.)
Briefs starts with seven men holding white feather fans. In a show stopping number which introduces the performers; they dance, mime to a brilliant mix of 80s tracks (I don't want to give too much away) and of course strip down to their matching, white briefs inducing rapturous applause. We'd only been in there ten minutes and I was already won over.
The show is a mix of boylesque, acrobatics, circus performances, magic and some of the funniest and original drag sketches I've seen. Its camp, outrageous, funny and risqué with everything perfectly balanced for an entertaining night out.
Things you never knew could be entertaining will simply astound you. The "school boy" and his yo-yo is incredible, the magic show is eye-wateringly fun and Death Becomes Her has never been so well mimicked. On top of the comedy and gorgeous guys who leave very little to the imagination, you also have amazing acrobatics. Tomas climbing to the top of the tent is jaw-dropping. There is also hoop jumping, impossible somersaults and a "dog show" which is pure genius and disgustingly hilarious!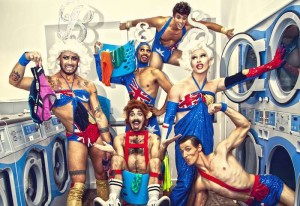 Briefs is the best show I have seen in a long time – and it's not just because you get to see moderate nudity or tantalising close ups. It's actually a cleverly rounded show that has something for everyone.
I missed Briefs last year and had to deal with countless friends praising it on social media. This year I was one of the first in line and aim to be back a few more times. Now I know why so many of my friends were gushing. The hype is justified. The show only runs for six weeks so when you've finished reading this, click on the link below and secure your tickets. They sold out fast last year and by the looks of the attendance on a rainy Wednesday evening, they will be snapped up quickly again this year. Do not miss this show!
Important things to remember:
In rows 1 and 2, you will get wet
You will laugh until you cry
You thought Minions could achieve the biggest banana laugh? Think again!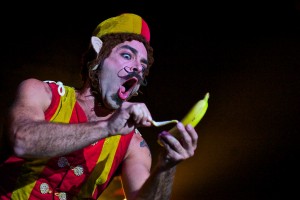 And take my advice; you really will want to buy a raffle ticket.