Sexual minorities less satisfied with life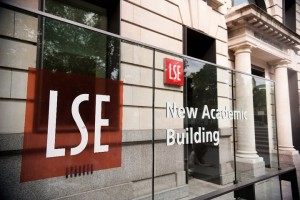 A major study of life satisfaction among sexual minorities in the United Kingdom and Australia by academics from the London School of Economics and University of Melbourne has just been published by the Journal of Economic Behaviour and Organisation.
This analysis uses two data sets: 33,000 people from the UK Household Longitudinal Study and 12,400 people from the Household, Income and Labour Dynamics in Australia (HILDA) Survey.
It throws up some interesting findings, including key differences between both countries when it comes to LGB life satisfaction.
Some of the top-line findings are:
Bisexuals in both countries are the least satisfied with life and report worse health outcomes but gay and lesbian people in Australia report better life satisfaction than their UK counterparts;
With the exception of gays and lesbians, bisexuals and other sexual minorities in the UK and Australia tend to be from lower income households and are less likely to be employed than heterosexuals;
Gay and lesbians in Australia are as healthy as heterosexuals, but there is a larger differential in health among gay and lesbian individuals in the UK when compared to heterosexuals;
Findings suggest that the social stigma surrounding gay and lesbians in Australia has dropped markedly and is now largely absent;
There is little evidence that lesbian women in the UK have lower levels of life satisfaction than heterosexual women – this stands in marked contrast to gay men in the UK and in Australia and lesbian women in Australia;
Older gay, lesbians and bisexuals do not report a lower life satisfaction to the same degree as their younger counterparts, suggesting that a) they have fewer hardships; b) they have come to terms with and adjusted to any stigma and discrimination; or c) they may be more likely to misrepresent their sexual orientation than younger GLBs.