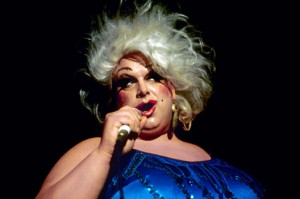 What does it mean to be queer in 2015? We are living in one of the most tolerant times the world has ever seen, there's even more gays on the telly, we all adore Caitlin Jenner, there's marriage equality in America, we are finally tolerated… We should be happy right? Yet in the last couple of years Russia and India have introduced draconian anti-­queer laws and ISIS think it's OK to throw us from the rooftops for being so bold as to love.
So this week is about asking questions, attempting to overturn our apathy and to dig out some clarity. We present 12 works that span theatre and film, shining a light on LGBTQ issues and creating a platform for artists to test out raw work in development. It is going to be fabulous. And cheap. And showcases a fucking talented bunch of people. Come one, come all! We love you.
THEATRE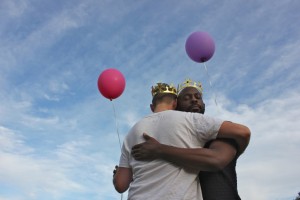 Hookup      Wed 9 -­ Sat 12 Sept, 7:30pm Fri 11 Sept, post-show Q&A 80 min   £8
Written by Jodi Gray   Directed by Ben Buratta
LGBT community company Outbox bring to life a wonderland of camp and catwalks from a collection of inter-­generational stories. Amidst the glitter, smoke & mirror balls, hookup takes a frank and intimate look at the fears and thrills of discovering sex and sustaining your sexuality across the decades.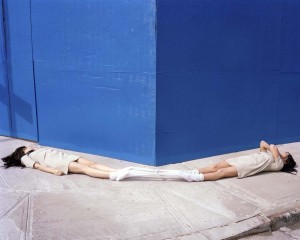 Hoops      Tues 8 Sept, 9pm 70 min £ 4
Written by Rebecca Phillips  Directed by David Gilbert
Produced by Jamie Eastlake in association with Theatre N16
Ali, Charlie and Bell: a love triangle. Its form is mutant -­ constructed out of what isn't said and isn't acted on. One evening after a wooden spoon fight, Bell and Charlie cross the line, fracturing the relationship. Hoops asks what it means to love and be loved. And whether these needs can ever be reconciled.
This is a rehearsed reading of a work-­in-­progress.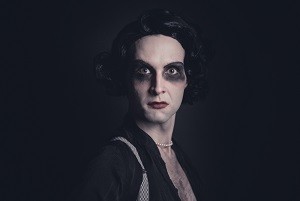 Frau Monde -­ Farewell to the Theatre Wed 9 -­ Fri 11 Sept 9:30pm   30 min   £ 4
Written & Performed by Peter Clements Directed by Oliver Dawe
Legendary performers come along so rarely … Judy at The Palace, Sinatra at Carnegie Hall, Stritch on Broadway … . Frau Monde at Hackney Showroom. With only a cigarette, a chair, and two millennia under her gusset, Frau Monde mesmerises a select audience with her tales of years spent in the shadow of the greats.
"… Peter Clements as Frau Monde captures the audience from the opening seconds and never lets them go. " London Theatre
This is a work-­in-­progress showing.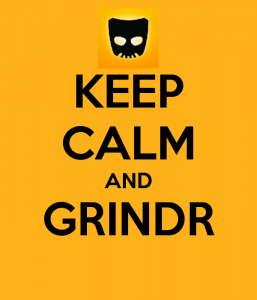 Intimacy  Sat 12 Sept 4pm   30 min   £ 4
Written by Stefan Adegbola   Directed by Dan Ayling
Hi! How are you? Where are you based? What are you up to?
What are you looking for?
A fusion of real and imagined scenarios and conversations, Intimacy examines the connection between primal need and emotional desire.
This is a rehearsed reading of a work-­in-­progress.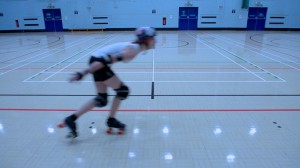 Project Derby Sat 12 Sept 9pm Followed by Q&A 30 min   £4
Original idea by Anna Tierney Direction by Jemima James   Produced by Sophie Nurse
Dramaturgy by Anna Tierney & Decca Muldowney   Text by Sam H. Freeman
There's a revolution happening on four wheels. Fast paced. Full contact. Fiercely competitive. Prepare to fall hard….. this is Roller Derby.
Devised by the company, this work-­in-­progress show explores the thrill of the game and the people that love it. See you on the track.
FILM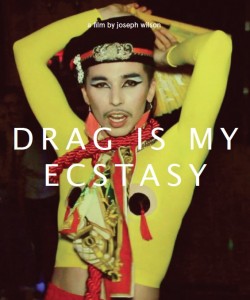 Drag is my Ecstasy Tues 8 & Wed 9 Sept, 6:45pm 22 min FREE
A film by Joseph Wilson
Starring : Alexus DeLuxe, Oozing Gloop, JonBenet Bonde, Elis D & the Sink The Pink family
Drag Is My Ecstasy is a short film exploring the lives of three of Sink the Pink's most beloved performers, both in and out of drag. Join Alexus De Luxe, Oozing Gloop and Jonbenet Blonde as they provide you, the audience, with an access-­all-­areas insight into their entertaining, endearing and thought-­provoking lives.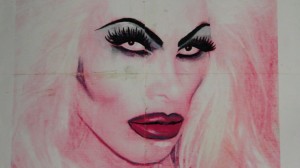 Shannon Wed 9 Sept, 7:30pm Follwed by Q&A   90 min £4
A film by Joseph Wilson
' Shannon ' explores the life of Miss Shannon Pat, a 66 year old trans woman living in California. Set in her $2 million home in Oakland Heights, San Francisco, this film is an extraordinary insight into Shannon ' s strange yet fascinating life.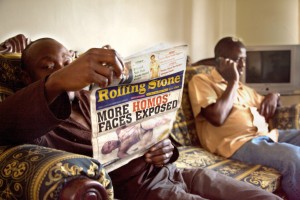 Call Me Kuchu   Thurs 10 Sept, 7:30pm   90 min   £4
A film by Katherine Fairfax Wright & Malika Zouhali-­Worrall
" If we keep on hiding, they will say we ' re not here. "
Working with an idiosyncratic clan of fellow activists, in an unmarked office at the end of a dirt track, David Kato -­ Uganda ' s first openly gay man -­ labours to repeal Uganda ' s homophobic laws and liberate his fellow LGBT " kuchus " in the wake of the new " Anti-­Homosexuality Bill " which proposes death for HIV-­positive gay men, and prison for anyone who fails to turn in a known homosexual.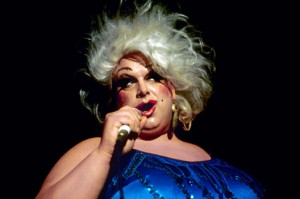 I am Divine   Fri 11 Sept, 7:30pm   90 min   £4
The ultimate outsider turned underground royalty, I AM DIVINE is a biographical portrait that charts the legendary icon's rise to infamy as a cult superstar. This is the definitive biography honouring Divine in a way she always craved: as a serious artist and immortal star.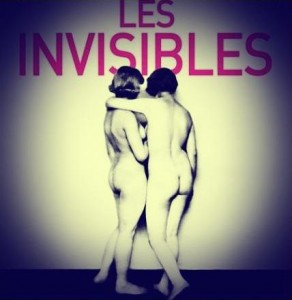 Les Invisibles Sat 12 Sept, 5pm   115 min £4
Eleven men and women born between the wars. Seemingly they have nothing in common except their homosexuality and growing up in a more intolerant society. Now in their 60s and 70s, they share stories of their revealing and pioneering personal experiences.
Double Bill   Wed 9 & Fri 11 Sept, 6.45pm   20 min FREE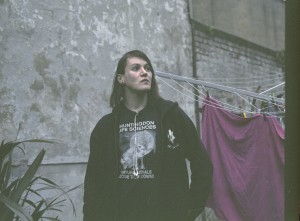 Alexis: Blurred Lines   A film by Joseph Wilson and Emily McDonald
23 year old Alexis has always known that she was born into the wrong body. Through a mixture of interviews and video diaries, we follow Alexis through her own personal journey through facial feminisation surgery. This short film documents Alexis ' s initial steps to finally changing her physical appearance to match the way she always felt on the inside.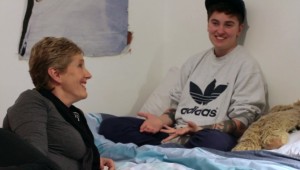 Val and Emily   A film by Joseph Wilson
Val and Emily is a short film based upon a series of questions addressing how lesbian daughter Emily McDonald came to terms with her sexuality and how her mother Val provided her with nothing more than love and support.
About Hackney Showroom
Hackney Showroom is an industrial warehouse space and theatre, set in a 4,000 sq ft former print works at Hackney Downs Studios . Enriching the cultural lives of residents of Hackney and beyond, we seek out partnerships with the very best artists and companies and present brave new work for the stage. Since 2013 we have been working behind the scenes at Hackney Downs Studios to establish a theatre on site and to date have presented work by The Big House, Complicite, Paines Plough, Living Structures, LIFT and others.