EuroGames Stockholm officially starts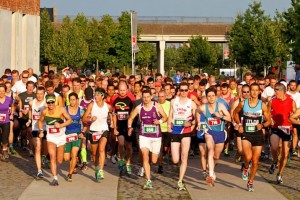 Wednesday 5th Aug marks the start of EuroGames Stockholm in 2015 – one of the world's largest LGBT-sports events. Over 5000 athletes from 71 nations are gathered in Stockholm to compete in 27 different sports.
"Sport is not as far ahead as the rest of society when it comes to LGBT issues. We hope to improve and change that through these competitions", says Jakob Jansson, President of EuroGames Stockholm 2015.
EuroGames Stockholm starts in Kungsträdgården, at 12:00, with an open event where visitors during the day are offered to try out sports like wheelchair basketball, running and boxing. The opening ceremony is hosted by Anna Brolin, well-known host from TV4, and starts at 7 pm with a flag ceremony.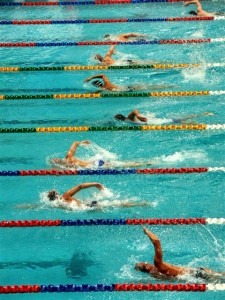 The former national swimmer and nowadays world champion in boxing Mikaela Destiny Laurén is doing the opening speech. During the evening there will also be speeches from the minister for health care, public health and sport Gabriel Wikström (S) and Liberal People's party Birgitta Ohlsson (FP). Rickard Söderberg, Marlene, Julia Vero, Nino Ramsby, Kakan Hermansson and the dragshowgroup Diamond Dogs will also perform during the ceremony.
EuroGames Stockholm 2015 starts on Wednesday with swimming and ends up on Saturday with the European Same-Sex Dance Championships, that is being held at Stockholmsmässan. At the same time on Saturday is the world's first LBGT Ultra Marathon being held at Djurgården.
Famous Swedish contestants in EuroGames is Kajsa Bergqvist and Maria Strandlund Tomsvik (tennis), Mattias Sunneborn (track and field) and Matilda Ekholm (table-tennis). EuroGames also contains a national team as Stockholm Snipers got the the title "HBTQ-national team" by the Swedish Handball association. 19 different venues will be used during the games, including the classic, traditional sports arenas such as the Stockholm Stadion and Eriksdalhallen.
Besides the sporting events EuroGames also contains a political and a cultural part. The political program is held at Kulturhuset (Thursday-Saturday) and contains 16 events, as speeches, lectures and discussions with an expert panel. For an example will the openly homosexual boxer Orlando Cruz, Puerto Rico, be interviewed. The culture part of EuroGames contains both art and movies, and is aiming to promote the LBGT- and gender issues. In the program, among many other things, is there an art exhibition by Lars Lerin, Kakan Hermansson and Nino Ramsby that is displayed at Sven-Harry's Art Museum.
EuroGames ends up on Saturday, 8th August , with a closing ceremony that is being held at Marcusplatsen in Sickla were there will be a tribute to all the winners. The ceremony starts at 7 pm.
The sporting events and the political program is free for all visitors (except for Pink Flamingo and EC in same-sex dance on Saturday, were tickets is sold in the entrance). The opening and the closing ceremony is also free and open for everyone to take part of.