Polari First Book Prize reveals 2015 longlist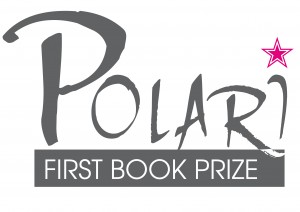 The longlist for the Polari First Book Prize has been announced at the Polari Literary Salon in London's Southbank Centre. Now in its fifth year, the Prize is awarded annually to a writer whose first book explores the LGBT experience, whether in poetry, prose, fiction or non-fiction.
The Polari First Book Prize 2015 longlist, is:
Straight Expectations by Julie Bindel (Guardian Books)
The Gift of Looking Closely by Al Brooks (self-published)
Shot Through The Heart by Matt Cain (Pan)
Everything Must Go by LaJohn Joseph (ITNA Press)
The Rental Heart by Kirsty Logan (Salt)
Alaska by Cheryl Martin (Crocus Books)
The Other Ida by Amy Mason (Cargo Publishing)
Self-portrait with The Happiness by David Tait (smith/doorstop books)
The Informant by Susan Wilkins (Pan)
Grit by Carey Wood-Duffy (Tollington Press)
From poetry and illustration, to crime drama and experimental fiction, the 10 books on this year's longlist demonstrate the growing breadth and excellence of books inspired by the LGBT experience. With authors heralding from all over the country – Manchester, Brighton, Bolton, London, Oxford, and Cardiff – this is one of the year's most representative literary Prize lists.
Judges for the 2015 prize include author, journalist and host of Polari literary salon, chair Paul Burston; Rachel Holmes, author and former Head of Literature & Spoken Word at the Southbank; literary critic, Suzi Feay; writer, critic and broadcaster, Bidisha; author and comedian, VG Lee; and writer and editor Alex Hopkins.
Chair of the judges Paul Burston, said: "This year's long list reflects the richness and diversity of LGBT literary talent. From commercial and literary fiction to short stories, poetry to political polemic, there's something here to suit most tastes. The judges were impressed with the overall quality of submissions this year and face a difficult task deciding on a shortlist."
The shortlist of five books will be announced on 15th September, and will be displayed at selected WH Smiths travel outlets across the UK. The overall winner will then be revealed at the London Literature Festival in October at the Southbank Centre.
Societe Generale sponsors the prize, while partners include WH Smiths Travel and Square Peg Media, publishers of g3 and Out In The City.
Meanwhile, local LGBT literary talent and authors recognised by The Polari First Book Prize, will be spotlighted in a seven month series of events outside of the capital: Polari on Sea in Hastings, and a second nationwide tour. Polari on Sea, sees the award-winning Polari salon establish a six month residency in Hastings, while a second national tour will run September to December, ending at the Southbank Centre, the salon's London home.
This is the second time Polari has hit the road, following last year's tour that included sold-out events in Brighton, Birmingham, Liverpool and Newcastle.