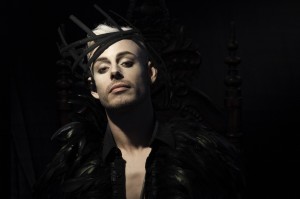 In 2015 who doesn't love Game of Thrones, weed and trap music? Nope – this isn't another concept-less cannabis smoke-filled hip-hop video. British/Spanish 420 lover, QBoy (who took his moniker from the 'Queer Boy' name-calling he got from school bullies) is back with the most exciting video clip since Daenerys Targaryen got on her dragon and flew high up into the sky and the end of season 5.
For those of us who live in a deep dark hole and have never come into contact with Game of Thrones – the biggest show on TV in the past 5 years – lead character Daenerys Targaryen aka the Khaleesi, Mother of Dragons; famous for her silver blonde hair and her three acquired pet dragons – is the main inspiration behind this dark and sexy weed smokers trap hip-hop anthem! The video features a straight out of the Seven Kingdoms look any rightful claimant to the throne would be happy with.
QBoy has proved his worth over the years, having led the initial wave of queer hip-hop artists way back before Jon Snow ever got sent to that Wall. Originally the editor of the only queer hip-hop website in the world, QBoy also helped run the first gay hip-hop party in the UK (Pac-Man) and gained notoriety as the UK's first out and proud hip-hop artist, back when hip-hop was pretty much marred with the homophobia of gangsta rap and when all those queens you now see in the club in baseball caps and retro Lil' Kim t-shirts were still firmly in the closet. In this homo-hip-hop world QBoy is not only Qing, he is the Motherf*cker of Dragons, so get your rolling paper's out, turn the speakers up and get your DragOn !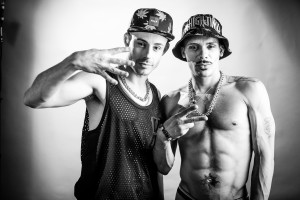 The track was produced by QBoy and London based hot newcomer, Yinyues, who has already taken Soundcloud by storm with his alternative remixes to Notorious B.I.G., Lorde and Rihanna. Also featured are two artists on the East London music scene; Ray Noir – a modem day Norwegian Marilyn Mason, and Bermudian born FRANK.co, an already established deep house DJ and vocalist and long-time friend of Mary Jane. The video clip was shot and directed by Kassandra Powell, who already worked with Ray Noir on his video clip for his song 'Double Trouble', and features some killer fashion designs from Luke Harris (HausBound) and Alex Flick to help create an authentic Game Of Thrones feel to the clip. QBoy will be releasing his new E.P. later in 2015, and it will feature last years single 'Music Makes Us Dance', 'DragOn' his cover of the 1979 classic 'Pop Muzik' and the upcoming 'Show Me Your Deck'.
QBoy is also an accomplished DJ and party promoter, co-running roadblock Dalston party 'R & She: A Night Dedicated To The Queens Of R&B And Hip-Hop From The 90's To Present' and is resident every Friday at renowned London venue Heaven.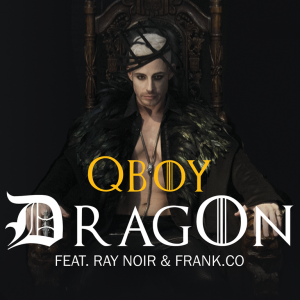 QBoy's new single 'DragOn' is available to download now on iTunes. Watch the video on VEVO.
VIDEO LINK: smarturl.it/QBoyVideo
iTUNES LINK: smarturl.it/QBoyDragOn
Photos: Pepo Bethencourt and Daniel Peace,