LGBT award winning 'Destination of the Year' to host 2016 Eurovision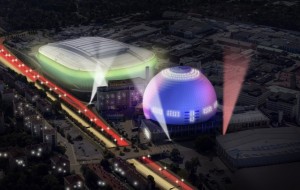 Stockholm will be the Host City of Eurovision Song Contest in May 2016. This was decided on Wednesday by Swedish host broadcaster SVT and European Broad Casting Union (EBU). Together with SVT, the City of Stockholm will create a new innovative arena concept, including all four venues – Tele 2 Arena, Ericsson Globe, Hovet and Annexet – in the Stockholm Globe District. This will be a unique concept in Eurovision history.
"It is an honour to be the host city of Eurovision Song Contest. Stockholm is music. Our city is boiling with activities that revolve around music. Creativity is close to our heart and we want this to be visible during the event. Hosting Eurovision is an opportunity for us to strengthen and stimulate the interest that music creates. We are looking forward greeting the world to Stockholm in May", says Karin Wanngård, Mayor of Stockholm.
The main events will take place at all four venues in the Stockholm Globe District. The finale will take place in Ericsson Globe on 10th-14th May 2016.
"The solution with multiple arenas enables us to produce the Eurovision Song Contest in the Globe, have the press centre at the Hovet and the delegations area at the Annex. The Jewel in the Crown is to take Eurovision Song Contest to the next level by incorporating Tele2 Arena during the evening of the finale", says Martin Österdahl, executive producer of the Eurovision Song Contest in 2016
Did you know that three of the competing songs during ESC2015 were written in Stockholm during Song Writing Camp in January. Stockholm is the birthplace of the Swedish music phenomenon, from ABBA to Avicii, and one of the world's leading music exporters.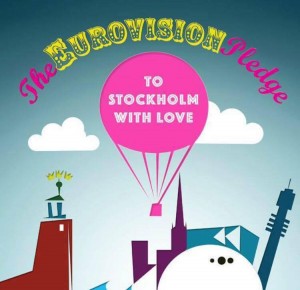 "The 'Stockholm Gay and Lesbian Network' of the Stockholm Visitor's Board, alongside 'Stockholm Gay Life', an organization for the gay business and social community in Stockholm are thrilled to be able to host this global event that has great appeal to so many LGBTI people – an opportunity to showcase our fabulous city, that we believe is among the, if not THE, most open-minded, LGBTI-welcoming city in the world. To hear of this just before we go into this year's Stockholm Pride and Eurogames is fantastic news", says Christina Guggenberger, who heads up marketing and outreach to LGBTI visitors, for the city of Stockholm.
The Stockholm Gay and Lesbian Network is a unique project within the Stockholm Visitors Board, funded by the city and travel partners (hotels, museums, restaurants, attractions) passionate about promoting LGBTI travel into the city – one of the only such networks in the world.