It's time for the Great Village Bake Off 2015!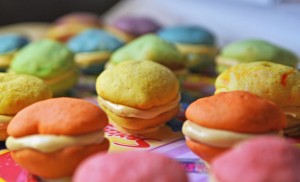 The Manchester based Village Bakers, are inviting you to bake it, bring it and share it, at their 3rd annual Great Village Bake Off as part of Superbia (formally Pride Fringe)
The LGBT social group was formed in 2012 as a small group of friends getting together once a month to eat homemade cake and have a drink in a relaxed environment, since then they have gone from strength to strength.
This August is your chance to not only bake it, but bring it and share it to win some fabulous prizes too! As one of the highlights of Superbia 2015 the Great Village Bake Off is set to be a fabulous afternoon full of cake, pastries and savoury treats which are guaranteed to have no soggy bottoms.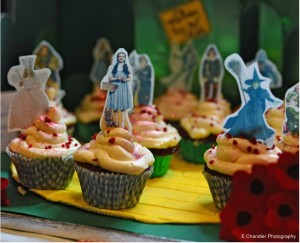 The format of the bake off is as easy as pie: sweet or savoury. Bake whatever you like and bring it along to the Molly House at 1pm on the 23rd August, the only limit is that it must fit through the door! Entry is free all we ask that you make a small donation to Manchester Pride.
Prizes will be awarded for the Best Sweet Treat and Best Savoury Snack with bonus points being awarded for campness and creativity, along with the highly coveted Star Baker award. This is your chance to enjoy a good mouthful of cake before the Manchester Pride Big Weekend so get the oven pre-heated, take your whisks out the drawer and flour these buns for your chance to win.
Hosted by non-other than Manchester's own Misty Chance who is excited to be hosting the event for the first time she added "Drag Queens and day time don't generally get along but I was more than happy to put my nocturnal lifestyle on hold to host this all important community event. The Village Bakers team and their work has always fascinated me, so much so, that one year I even entered a cake despite being totally inept at baking. These types of events give the LGBT community a wonderfully warm dimension and demonstrate that it's not all about clubbing and getting drunk. The Molly House is a personal favorite of mine on the Manchester Gay scene and I can't wait to see (and Sample) this year's entries". The competition is open to all baking abilities, all ages and all members of the LGBT community and beyond.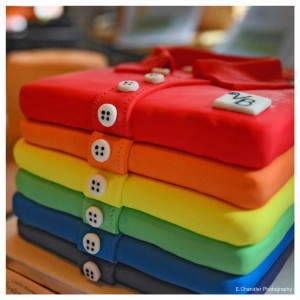 Paul Duffy, Manager of The Molly House explained that "The Molly House is delighted once again to support The Great Village Bake Off which is a showcase for The Village Bakers, a hugely popular community and social group"
The Village Bakers LGBT Social Group meet on the second Sunday of every month at the Molly House from 1pm, details about the group can be found on Facebook and Twitter. So if you fancy getting your buns out once a month simply head to the village bakers.
Tickets available at www.greatvillagebakeoff2015.eventbrite.co.uk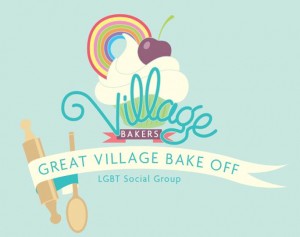 Check out Village Bakers on Facebook: www.facebook.com/villagebakers
Twitter: @villagebakers
E-mail: villagebakersmanchester@gmail.com
Venue address: The Molly House, Richmond Street, Manchester, M1 3NB
Event Date: Sunday 23rd August, Time: 1pm
Comments via Facebook
comments