Hedwig and the Angry Inch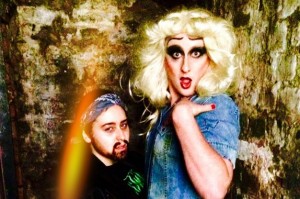 Ten Years ago Greenside Venues first opened its doors and "Hedwig and the Angry Inch" was played to over 1500 fans the show has a huge LGBTQ+ following and what a decade it's been for the LGBTQ+ rights and equality.
LGBTQ+ communities around the globe have a reason to celebrate; diversity, equality and true love have been a theme running through the LGBTQ+ communities and pride events throughout the world and history has been well and truly written.
Marriage equality has been a huge achievement in recent months; Ireland was the first country to offer its citizens a vote on the issue – The nation stood up side by side with the LGBTQ+ communities voting YES!
The American Supreme Courts over ruled state courts making same sex marriage legal across all 50 states. And this month (July 2015) has seen the US Army's first openly trans soldier due to a change in legislation.
The future has given many people hope and a real reason to celebrate, but we mustn't stand still, there is much more to campaign for and in a small way musicals like Hedwig in popular culture help that journey forward.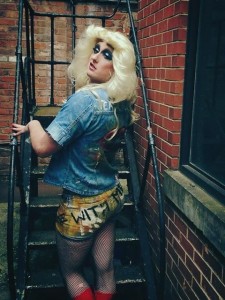 Almost twenty years ago a Musical with the sole focus on a genderqueer person would never have stepped foot on Broadway – in fact when original Hedwig John Cameron Mitchell was doing a promo for Hedwig in early 2000 US TV wouldn't allow a man dressed as a woman in front of the cameras – instead John wore a suit and tie; now Hedwig is celebrated and a Broadway smash winning four Tony Awards in 2014.
The story tells of Hedwig's struggles in her life and more importantly reflects on the journey she has taken to accepting who she is. Hedwig needs to understand who she is and like many needs acceptance and love in her life, people in the LGBTQ+ communities feel this more than many and can relate to the story being told and a journey that they may take.
"Hedwig and the Angry Inch" combines an emotional honest story with a beautifully written and composed musical score. Inspirations for the music are drawn from some of the greatest glam rock icons such as David Bowie and Iggy Pop. The running theme throughout the production is Hedwig's search to find her other half and this is beautifully told in the "Origin of Love" taken from the idea of Plato Symposium.
The 90 minute production is told in the form of a monologue; Hedwig is alone on stage with the support of her husband Yitzhak and her band the Angry Inch.
Having so many strong trans women in popular culture paves the way for shows like Hedwig; Laverne Cox the first Trans actor nominated for an Emmy Award and Caitlyn Jenner gracefully covering Vanity Fair Magazine.
This August Hedwig is back to rock the Edinburgh Fringe Festival, not only to celebrate Greenside's 10th Birthday but the achievements of all…!
Hedwig is coming home!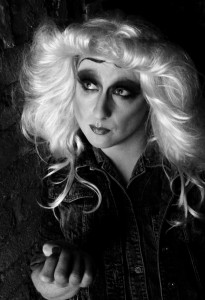 Venue: Greenside, Royal Terrace Venue 231.
Box Office: 0131 557 2124
Dates: 7th – 15th 17th -22nd 24th -29th August 2015
Facebook: Hedwig and the Angry Inch at EdFringe
Twitter: hedwigedfringe Instagram: hedwigedfringe2015