Come and play with Odd Shaped Balls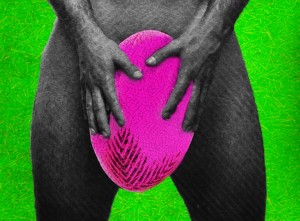 "His name is Jimmy Hall. He plays with odd shaped balls. So put your bums against the wall, here comes Jimmy Hall…"
Rugby player, James Hall, has the world at his feet. Yet despite, steady girlfriend and a promising career, his life is about to be turned upside down. This funny & poignant one-man show tackles issues of homophobia & sexuality in sport and the pressures of intrusive media attention. With his life crumbling around him, does James have the courage not only to be true to himself, but also to be a role model for others?
Plane Paper Theatre is proud to return Odd Shaped Balls to Edinburgh Fringe after working closely with writer Richard Sheridan to re-devise and refine this critically acclaimed script.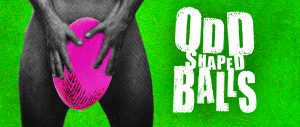 "Odd Shaped Balls began for me when an openly gay fresher from my rugby team was cornered by his captain on a night out, and told not to bother returning," says writer Richard Sheridan. "It wasn't until later I learnt how much he was affected. He felt unwelcome, not just by the team, but by the sport and culture. A sport and culture, which I loved because of how accepted it made me feel. After some research in to the likes of Welsh rugby hero of Union and League, Gareth Thomas, a stage play titled Odd Shaped Balls was penned".
Odd Shaped Balls is supported by Northern Pride, Pride Sports and Newcastle University Alumni Association. All profits will be given to International Gay Rugby, a charity which eliminates discrimination on the grounds of sexuality and promotes good health through the playing of rugby.
ODD SHAPED BALLS | Tackling Homophobia In Sport
17th – 29th August @ 7.15pm.
Space Triplex (Studio), the Space UK