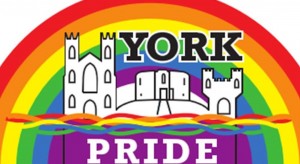 York and North Yorkshire will be ablaze with rainbows as York Minster and employers, schools and civic leaders join the celebrations for York Pride on 20th June and show that York is one of the friendliest places to be LGBT.
As well as hundreds of York Pride rainbow flags being displayed in local shops, bars and public buildings, there will be a series of landmark events in and around York during Pride week leading up to 20th June. This quiet revolution will show the support for the LGBT community and the commitment of this historic City and adjoining North Yorkshire to equality: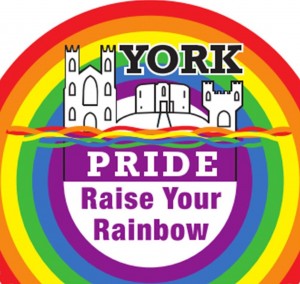 Organisers are expecting up to 5000 people to join in the fun at York Pride.
''We are genuinely humbled by the reaction of our community and their desire to support York Pride and the LGBT people of York and North Yorkshire'' said Greg Stephenson, Chair of York Pride. ''This shows that the ground-breaking scenes we saw recently in Ireland are achievable here in Yorkshire and that organisations once held at arm's length by LGBT people are now standing shoulder to shoulder with us. With the help of our main sponsors, Benenden, and an ever growing network of friendly organisations, York Pride will is making a real difference to people's lives here."
York Pride begins with a Pride Parade and participants will gather outside York Minster at 11-30 am on Saturday the 20th for speeches and photo opportunities. The Parade leaves the Minster at noon, with crowds of local LGBT people carrying a 50m long rainbow flag through the streets of York. There is then an afternoon of entertainment at the Knavesmire, headlined by Stooshe, plus bar, food and various stalls. The party will then continue at Thomas's Bar on Museum Street, the official Post-Party venue, and then late into the night at Mansion, on Micklegate, where the York Pride 2015 Club Night runs from 11pm.