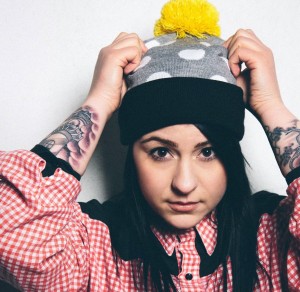 Young people and families from across the North East are being encouraged to embrace equality and inclusivity as part of one of the region's largest events. Newcastle Pride 2015 returns to the city's Town Moor with three days of live music and entertainment from Friday 17th July.
As part of the festival's One Love theme a special area will be set up on the moor, offering a range of activities for young visitors aged up to 25, including a special selfie booth promoting self-esteem and positive relationships.
There will also be a sensory tent, in partnership with Newcastle group, Sensory Spaces, housing specialist water play, sand, arts and crafts and bubble tubes for young visitors with special needs.
The Youth and Family Zone, which will be open from 1pm until 6pm on Saturday July 17 and from 2pm until 6pm on Sunday July 18, is aimed at combating bias and prejudice among younger generations and encouraging the community to come together.
Representatives from Northern Lights' Messy Church will be on hand to lead a series of arts and crafts workshops on Saturday only, with Gateshead-based Creation Station lending their expertise on Sunday.
Graffiti art sessions, comic libraries and demonstrations by Apeuro Parkour and Freerunning group, will also be running throughout the weekend.
Lou Liddle-McGhee, Director of Family and Youth for event organisers, Northern Pride, said: "Northern Pride 2015 is all about promoting One Love and inclusivity for everyone. The Family and Youth Zone will allow all sections of the community to come together and enjoy a weekend of fun, whatever their age, background or abilities."
Newcastle Pride is now officially one of the largest, free LGBT festivals in the UK, attracting more than 65,000 people in 2014.
This year's event, designed to celebrate 45 years of world Pride, will feature three days of live music, headlined by girlband B*Witched and pop icon Belinda Carlisle, X Factor finalists Lucy Spraggan, as well as a parade from Newcastle Civic Centre to the Town Moor.
The Family and Youth Zone is one of a number of areas being set up to cater for the wide range of people expected to attend, including a Women's Tent and the Steve Paske Health Zone.
Dawn McGhee, who is also a Director of Family and Youth for Northern Pride, said: "The activities taking place in the Youth and Family Zone are a key part of the wider Newcastle Pride line-up and will ensure there is something on offer for everyone, all weekend long."