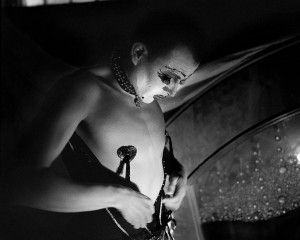 "Was I a voyeur? Yes. But who wouldn't be, given the chance"
       On 10th November, 5 Willoughby Street in Bloomsbury will open its doors to 'Boy Story', an exhibition of photographs by Danish-born Magnus Arrevad who spent five years documenting the international, subterranean world of male performers, burlesque, go-go dancers, cabaret singers and porn stars. The journey would take him to New York, Berlin, Paris, London, Copenhagen as well as County Sligo in Ireland and a trailer park in Tacoma. On his journey, he encountered performers such as Go-Go Harder, EvilHateMonkey, The Luminous Pariah and a litany of others.
Arrevad explains. "The series features performers from eighteen countries, living all around the world, in the places you'd probably least expect, but with a sense of community and mutual respect unlike anything I've ever known before" Adding, "I had no intrinsic link to this world when I embarked on the project. It all started quite by accident, in a basement in Copenhagen, on the night of a Gay Pride parade, which I was photographing in a completely different context"
'Boy Story' was shot on black and white film. "I'm a traditionalist in the sense that I believe in the quality and beauty of film. The prints are handmade on the very best quality fibre paper. Digital just doesn't look as good." Arrevad decided against photographing his subjects' performances, choosing instead to focus on the performers off-stage, often in their most vulnerable moments, trying out a new act, applying make-up or getting into costume.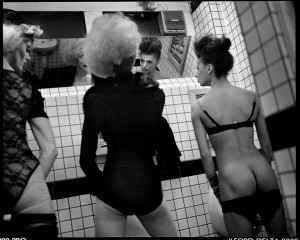 "I was fascinated by the processes and preparations through which the performers visibly liberated themselves from the roles they observed through the daylight hours. They had invented a world in their own image, with their own gods and their own ceremonies. It wasn't just about sexuality, though of course this was a large part. It was about being. The application of makeup each night was one in which a mask was taken off, not put on. I wanted to document this process of liberation"
Once the masks were off, the stage awaited, "The performances are debauched, magical and often hilarious, but underpinning it all is grave sense of purpose; to bring the dream of oneself into being. A million times I've heard people saying, just be yourself, to which the only sensible answer is, which one? We act different selves to our parents, our friends, our lovers and to ourselves. The self we act to ourselves is the most interesting, because in most cases, the sense we have is that we're too scared to express it, to explore it in public. Figuring out oneself is a process. What the subjects of 'Boy Story' have allowed me to do is to watch them constructing their inner selves"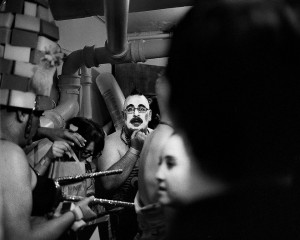 The images of these often very private moments push the viewer into the position of voyeur, a role in which Arrevad himself felt perfectly comfortable with, even to the point of transition, inserting himself into some of the images.
"The only two modes of documentation possible are voyeurism and participation. Either one's peeking in, or one's trooping in like a marauding elephant and becoming an unseen part of the subject. This idea of neutral, objective documentation is nonsense. Even the unseen eye has a gaze, has a charge"
None of the images were staged. "It was all spontaneous. There are a couple of images in which the performers are playing up because they could see a camera in the room. But I certainly never choreographed any of it"
While the world of male performers is now a global community, it does nevertheless have roots in a specific time and place. Berlin during the Weimar years, its hedonistic nightlife and its vibrant arts scene, looms large for many of the performers, as it does for the photographer himself.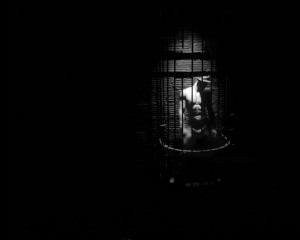 The exhibition is curated by Michael Diemar and is presented in association with Bloomsbury- Estates, Bloomsbury Cultural Renaissance and Red Room Industries.
The book 'Boy Story' is published by Red Room Books
Exhibition dates 11th November – 8th December
Gallery hours Tuesday Saturday 11.00 – 18.00
5 Willoughby Street, London WC1A 1JD Telephone 0207 267 0231 07850 313 338