Book – The Satyr of Capri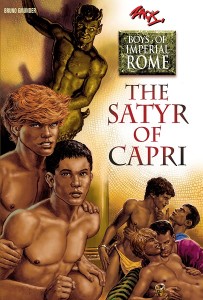 Rome, AD 108. What, or who is the mysterious Satyr of Capri? Rare statue, man, or monster? Why do danger and death stalk all who are connected with the elusive secret? New friends and lovers Quintus and Rufio are unwittingly embroiled in the quest for the truth.
The Satyrs aren't the only horny things in this lewd tale of ancient Rome and with the name of Zack attached to this erotic little tome you know you are going to be in for a hell of a ride… well someone is… that's for sure. 320 pages, illustrated (b/w) should make for some exciting bedtime reading and under-the-covers action.
The Satyr of Capri by Zack
Released July – £ 10.99