White Flamingo – Mallorca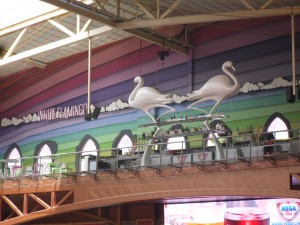 By Lee Hudson
      Mallorca is one of the UK's most visited holiday destinations. The main island in the Balearics is also home to a thriving LGBT scene, the newest edition to which is White Flamingo.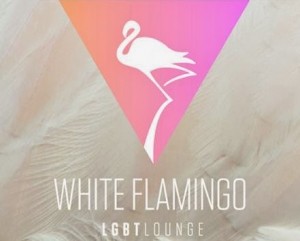 Set on the First Floor of the overwhelmingly raucous and fun MegaPark complex, this rainbow corner operates from 7pm every night. Special events, offers and a noisy welcome are guaranteed as are drinks prices that are not going to break the bank. It's new, so still finding its feet but the organisers are determined to keep everyone; gay, lesbian, trans and straight friends happy.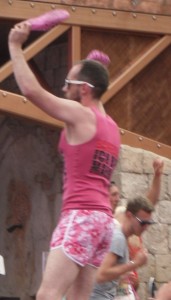 MegaPark is a fun, typically loud and an enormous German complex that has all sorts going on from lunchtime until the early morning. White Flamingo looks over from the balcony down onto the seething mass of visitors singing and drinking along to Oompah Pop and special guest entertainers. The sight of young football teams, girls out on hen nights out and the rest of the mix of customers should not put you off as they are often an entertainment in their own right.
It's not a difficult place to find but it isn't in the capital Palma itself so you'll need to get a taxi although I think you'll find the journey worth it. I did.
C/ del Llaüt, 07600, S'Arenal, Mallorca