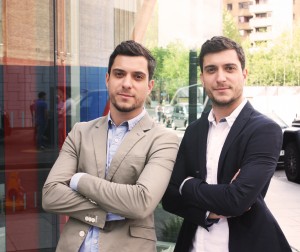 myGwork (the LGBT Linkedin) promotes diversity and inclusion in the work place for the lesbian, gay, bisexual and transgender community. It was founded by London (Waterloo) based twins Adrien and Pierre Gaubert in a bid to help connect LGBT professionals with their dream jobs.
Adrien and Pierre have both experienced homophobic attitudes and behaviour during their previous employment. Adrien suffered from gossiping and the stereotypical mind-set of his colleagues while working in China for the Foreign Office, and Pierre had to deal with very rude sexual jokes from his managers while working in Spain for an American software vendor.
myGwork's impetus came with the passing of Adrien and Pierre's mother's. "My mum was always worried we could not get a good job because we were gay. myGwork was created to address this issue, and make sure we are all given an equal chance to succeed in the workplace" said Adrien. The twins received the help of their friends Nerea and Unai to start building myGwork. Their younger straight brother, Valentin has also been supportive of the idea from beginning.
The site operates as a professional networking platform, allowing members to have their own profile with CV, search for new job opportunities, or simply share experiences and ask for advice through direct interaction with other members on the site. In addition users can also access a list of social events offering them additional offline networking opportunities.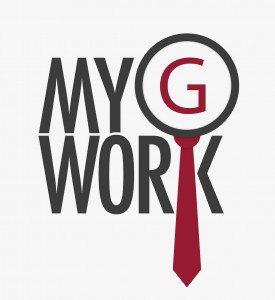 The concept of myGwork is that any organisation posting job listings through the site will have an LGBT supportive ethos and a corporate culture of diversity and inclusion, therefore assuring prospective employees that they will be accepted regardless of their sexual orientation. The myGwork blog compiles LGBT related news articles for members, so that they can keep up to date with the latest issues that affect LGBT professionals in the workplace.
Pierre says: "We hope myGwork will help remove the fear of coming out at work, which is beneficial to both the businesses and employees when they feel more confident about being themselves in the workplace. In turn we know that this leads to improved morale, productivity and staff retention – factors that benefit everyone in the working environment."
myGwork started in the UK only few months ago but there is already a global interest with members, organisations and businesses from all over the world registering to myGwork. Soon all the members will have the possibility to apply for jobs in their countries as the website continues to grow.
Adrien added: "The number of users is growing at a rate of 100 new members per day, and we have received testimonies, encouragement and offers of collaboration from all over the world. This clearly shows both the need and enthusiasm for myGwork, and we are very excited about this growth, and the community interest in this venture."
OutNow report shows that :
– UK businesses could have saved £661million a year encouraging LGBT employees to be themselves.
– One out of two employees would have stayed with their employers had they felt comfortable coming out to their colleagues
– 46% of people have encountered homophobia in the workplace in the last year in the UK only
To sign up to myGwork please visit www.mygwork.com . You can also follow myGwork on Facebook and twitter @myGwork