Manchester Pride Announces More Big Weekend Artists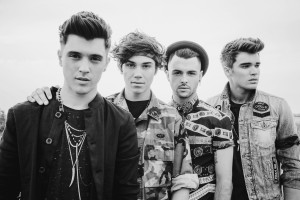 Manchester Pride has announced that DJ Fresh, Andy Butler and Union J will all join the multi-million selling, multi-platinum, band Texas as part of the line-up for the charity's Big Weekend event that will take place over the August bank holiday weekend.
This is the first in a series of announcements that will be made by the organisation every Friday until the full line up is revealed.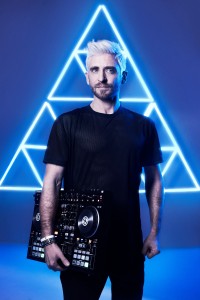 The internationally acknowledged festival giant DJ Fresh, aka English record producer and DJ Daniel Stein, has huge dance hits under-his-belt including Hot Right Now (with Rita Ora), Flashlight featuring Ellie Goulding and is currently in the charts with Gravity featuring Ella Eyre.
Universally popular boyband, Union J, will be finishing their successful summer tour with The Vamps by performing at The Big Weekend in Manchester. Known for their trademark heavenly harmonies and smoking good looks, Union J are set to perform hits such as You Got it All, Tonight (We live Forever) and Carry You.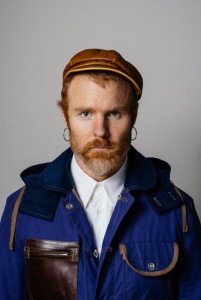 Andy Butler is the driving force behind retro-futurist disco house kingpins Hercules & Love Affair. His devotion to dance music always ran parallel to Andy's fascination with the freedom offered by disco's hedonism. From his teenage years, DJing at underground leather nights in his native Denver, to his escape to New York, home to the original wild gay night-world that gave birth to rave culture, to inventing Hercules & Love Affair as an outlet for his songs, music was always at the heart of everything he does.
Mark Fletcher, Chief Executive for Manchester Pride, comments: "We're excited to be taking a new approach to the way we announce our artists this year. It's brilliant for us that artists of international acclaim continue to show support for The Big Weekend and we'll be announcing at least two artists every Friday who will be added to the entertainment programme until we reveal the final line-up in July. We're confident the full line up will display the great variety in musical styles that our audience has become accustomed to!"
The Big Weekend tickets are currently priced at £22 for a weekend ticket, £12.50 for day tickets and children's tickets are also available from £5 Ticket provides guests with access to the event site, including the Main Arena, Sackville Gardens, the Gaydio Dance Arena and the Expo and help Manchester Pride raise money for LGBT and HIV charities and organisations in Greater Manchester.
There's much more to Manchester Pride festival than the Big Weekend. Events take place throughout the month of August and this year has seen the launch of Superbia, an all year round calendar of events that showcases, supports and celebrates LGBT and relevant arts, comedy, debate, film, literature, music, sport, theatre, family and community led projects within Greater Manchester with the aim to encourage engagement, wellbeing and culturally enhance LGBT communities.
To find out more about the Manchester Pride you can follow the charity on Twitter @manchesterpride