Montréal Pride is back with a ninth edition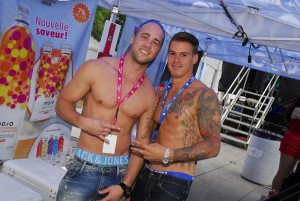 Largest LGBT gathering in the Francophone world, Montréal Pride, presented by TD, will hold its ninth edition from 10th – 16th August. The program is designed around three key components: community activities, cultural events and festivities. New this year: the first Peace Concert will be presented on Tuesday August 11th on the TD Music Stage, at the Place Émilie-Gamelin in the Quartier des spectacles, thus offering one more night of free entertainment to the festival's program!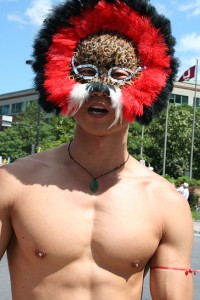 Once again this year, Montréal Pride will present its three flagship events: Community Day on Saturday, August 16, along Sainte-Catherine Street East in the Village, the ever-popular Pride Parade, presented by Viagra, on Sunday, August 16, at 1 pm and the iconic T-Dance, at Place Émilie-Gamelin as of 1 pm.
For the third consecutive year, the Pride Parade theme will be inspired by the rainbow flag and the third colour which is, yellow, representing light and energy. Montréal Pride invites all participants registered for the Parade to let their imaginations run free and interpret this colour in their own unique ways: sunlight, sparks, energy, vitality, shining and pride. The Parade route along René-Lévesque Boulevard will span over 2.4 km, from Guy to Sanguinet.
2015 Must Do Events
Out of the 80 events held during the festival, Montréal Pride offers among other activities a photo exhibition, theatre, conferences, literature, entertainment, music, parties, sports and much more! Many visitors favourites will also be back in 2015 including the first edition of the highly anticipated show Et si l'amour…, canceled in 2014 due to Mother Nature's whims. Presented on Thursday evening at 8 pm under the artistic direction of Marleen Menard, the show will feature Marie Carmen, Luba, Sally Folk, Johanne Blouin and Antoine Gratton among others. After a resounding success at its first edition in 2014, Pride Day at La Ronde will also be back on Friday 14th August. The Pride Race has quickly become a festival must for sportsmen and sportswomen and will welcome runners again this year on Saturday 15th August at 10 am at Mount-Royal Park.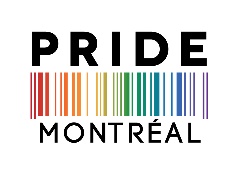 Montréal Pride is a rendez-vous not to be missed for everyone and every taste!