LGBT Humanists welcome the Irish Referendum on same-sex marriage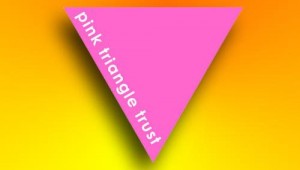 The UK LGBT Humanist charity the Pink Triangle Trust (PTT) has warmly welcomed the result of the Irish referendum on same sex marriage.
PTT Secretary George Broadhead said: "This is splendid news and a major triumph for LGBT rights campaigning. It is also a slap in the face for the Pope who has described same-sex marriage as the work of the devil and a 'destructive attack on God's plan'. The Pope has also said that gay adoption is 'a form of discrimination against children' and compared trans people to nuclear weapons.
"It is clear that the majority of No campaigners are motivated by a view of marriage informed by their religious faith. They argue that the vote is about the nature of the family, and that children are entitled to a relationship with their birth parents. A letter advocating a No vote was read out in Catholic parishes prior to the referendum. Ireland is a country where the Catholic Church was an unassailable institution for decades. It didn't even decriminalize homosexuality until 1993 – and only did so as a result of a European court judgment.
"The result of the referendum is a huge blow to the Church which is already reeling from the scandal of predatory paedophile priests in its midst. Its hostile stance on homosexuality is given in its Catechism which describes homosexual acts as "intrinsically disordered". This is in sharp contrast to the staunch support given by the Humanist and secular movements and prominent Humanists like Stephen Fry and Richard Dawkins."