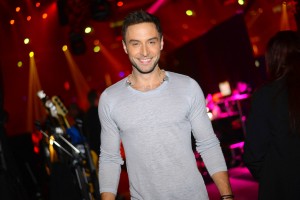 The Eurovision Song Contest came to an electrifying conclusion when Sweden's Måns Zelmerlöw, singing 'Heroes' was voted the winner.
The powerful pop song was always in the top three as the votes from forty countries were announced in what felt like the longest programme ever. Still, it was nail-biting stuff as Russia's entry, the stunning 'A Million Voices', sung by a very emotional young lady called Polina Gagarina was also alternating the lead with Sweden and Italy.
Twenty-seven countries actually took part in the Grand Final which was staged magnificently in Vienna. The entire production looked superb as each entry gained an impressive backdrop to their song, which added to the general impression that the quality and standard of ESC entries has come on in leaps and bounds over the past few years.
With an estimated audience of over 180 million it is without doubt the world's biggest stage for a show that has high ideals but is not without controversy, although this year appears to have passed without anything but a few boos from the 10,000 audience in the stadium when Russia's name was announced.
Meanwhile, the UK came 24th gaining a mere 5 points with 'Still In Love With You' by Electro Velvet.
For those who hate the show, Bah Humbug, you missed a belter and for the people at the BBC who make the decision about our entry every year, you have some serious WIA style probing… perhaps the Head of Better should be brought into the process.
A great night and a superb winner.
◾1. Sweden. Måns-Zelmerlöw – Heroes. 365 points
◾2. Russia. Polina Gagarina – A Million Voices. 303
◾3. Italy. Il Volo – Grande Amore. 292
◾4. Belgium. Loic Nottet – Rhythm Inside. 217
◾5. Australia. Guy Sebastian – Tonight Again. 196