Faith Michaels Drops Her "Panties"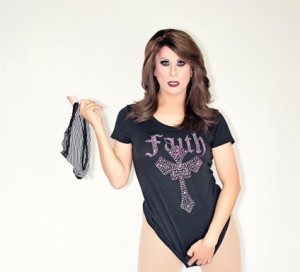 By Tim Larcombe
   Faith Michaels' second single from her album of pop-oriented songs mixes camp, comedy, and sensuality with playfully strong dance beats. "Panties is a track I began writing a few years ago but something wasn't working," reveals Michaels. "Luckily, producer Michael Cosculluela came to the rescue, adding some fun sounds and putting the song back on track."
"I love everything about panties," continues Faith Michaels from her Key West home. "The way they feel when you slide 'em on and off. The way they hug the body and derriere! I have so many too: G-string, crotchless, lace, even time-of-the-month panties!   You can always tell which are mine because they smell of vanilla."

Faith Michaels burst onto the club scene three years ago when "Fetish", her first single, won music video of the year in Germany. Her next single, "Neva Eva Eva" received nominations from Canada's RightOutTV. And last year, "Work That Body" hit the Top 40 on the iTunes dance chart.
In 2015, Faith Michaels' teamed with producer Michael Cosculluela for her first full-length album of pop-oriented songs. Titled "The Pop Album," the record offers a slew of danceable club tracks, including "Crooked," the first single that came out this winter, featuring Faith singing alongside drag superstars Nina Flowers and Power Infiniti.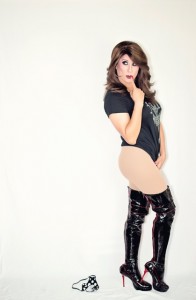 "I wanted Panties to be next because it's really like no other song on the album," explains Faith Michaels. "It has that bachelorette's- hanging-out-with-gay-boys summertime feeling that I think will get everyone tossing their panties in the air!"
She says she's surprised it taken so long for a panty dance song to come out. "Panties and partying go hand in hand."
She points to the gay men stripping down to their colourful funderwear at clubs. "Why shouldn't they have fun showing off their colorful briefs? It's liberating! Anyone can wear white drawers but if you're sportin' panties, oh bitch, look out! There's some sexiness going on!"
"Panties", from Faith' Michaels' "The Pop Album", is available now on iTunes.
Visit: FaithMichaels.com  Facebook, Twitter, Instagram, and Youtube.