TOM ROBINSON – 'Don't Jump, Don't Fall'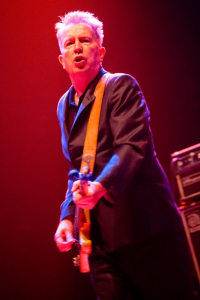 'Don't Jump, Don't Fall' is the first track to be taken from Tom Robinson's 15th studio album – and his first in nearly 20 years. Still untitled, the full-length record is due out digitally on 5th October, followed by limited edition 180gm heavyweight vinyl in December. The album has been funded by a spectacular PledgeMusic campaign which passed its initial target within the first three weeks, and will be followed by a major 14 date UK tour in Oct/Nov.
'Don't Jump, Don't Fall' features guest vocals by Mancunian artist Lee Forsyth Griffths whose own debut album Northern Soul was produced by Trevor Horn. The single was recorded and mixed by anglo-Irish producer and multi-instrumentalist Gerry Diver (Sam Lee, Lisa Knapp, Youth, Van Morrison, Christy Moore etc) and was mastered by Frank Arkwright at Abbey Road studios.
With its moving story of a teenage runaway going off the rails, the single is being released on Tom's 65th birthday to raise awareness and funds for CALM (The Campaign Against Living Miserably) which exists to prevent male suicide in the UK. Having battled depression himself at various points in his life, CALM is a charity close to Tom's heart. It runs a confidential and anonymous national helpline and web chat service for men who are down and in need of support, and relies largely on public donations to keep the helpline open and the campaign going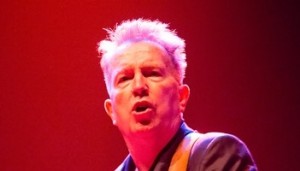 Tom Robinson is a songwriter and broadcaster born in 1950. In 1975 his first group Café Society released an album produced by Ray Davies, but it was in the late seventies that he first enjoyed chart success fronting his own Tom Robinson Band (TRB). With hits such as Glad To Be Gay, 2-4-6-8 Motorway and Up Against The Wall, TRB were prominent supporters of Rock Against Racism, headlining the Victoria Park Carnival in early 1978 in front of 80,000 people.
Their debut album Power In The Darkness went gold in the UK and Japan, and after the band broke up in 1979 Tom subsequently wrote songs with both Peter Gabriel and Elton John. His third band Sector 27 was a cult hit in New York, and played Madison Square gardens with The Police before splitting in 1981.
He went on to release a further ten albums as a solo artist – and after further hits in 1983 with War Baby and Atmospherics: Listen To The Radio, Tom was offered his own radio show on the BBC World Service. He subsequently won two gold Sony Academy Radio Awards, and has hosted programmes on BBC Radios 1, 2, 3, 4, 4 Extra, 5 Live and 6 Music – where over the past 13 years he's become a staunch champion of independent bands and emerging artists.
Inspired by this wealth of new music, Tom has returned to the recording studio to make his first new album since 'Having It Both Ways' (Cooking Vinyl, 1996) with award-winning producer Gerry Diver. The songs are as vibrant and edgy as any he's ever written: the sound of a veteran craftsman – drawing on his long, rich fund of experience – with a renewed energy and purpose. Guests who've agreed to appear on the record include Billy Bragg, Martin Carthy, Lisa Knapp, Sir Ian McKellen and Nadine Shah.
Listen to the track on Spotify: https://open.spotify.com/album/668zWcI5dSQ45ailXlRJHG
Watch the promotional video for the album here:
https://www.youtube.com/watch?v=KXcS5TZItxM
Watch Tom and his band playing live here: