More stars for Brighton Pride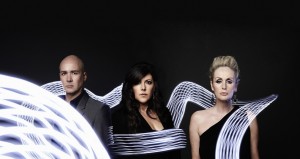 With the sunshine comes the promise of summer and it's a summer to get excited about as Brighton Pride continues the countdown to the UK's biggest and best Pride event. From the spectacular Brighton Pride Community Parade to the glorious Pride Festival in Preston Park it's time to get set for a city wide Carnival Of Diversity as we celebrate Pride's 25th anniversary.
The Brighton Pride Festival in Preston Park is set to be a sparkling summer sensation with a star studded line-up of artists, performers, musicians and DJs including:
The Human League
Are you ready for some Love Action? Are you ready for the proudest Sound of The Crowd? Yes Pride are delighted to announce that the ground breaking electronic new wave band The Human League will be headlining at Brighton Pride 2015. The Sheffield band that revolutionised pop music across the globe in the Eighties and Nineties are back and ready to party with Pride. So get ready to tell The Human League that you really do want them as we celebrate the very best in British electronic pop for amazing Pride finale. Dare to join Together In Electric Dreams, Open Your Heart and get ready for a life affirming Pride celebration with The Human League.
Fatboy Slim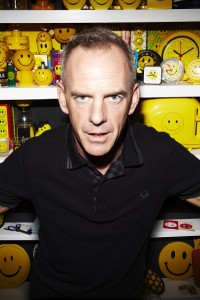 More Brighton than the beach he lives beside, more Brighton than the Seagulls he cheers on and more proud than anyone else to be part of Brighton Pride 2015. Yes Fatboy Slim, everybody's favourite big beat maestro is returning to Brighton Pride for a Wild Fruit Big Top finale you'll never forget. Get ready for his trademark party acid house, get ready to smile, rave, repeat as Fatboy Slim celebrates Pride In The City and Brighton Pride's 25th anniversary. We've come a long way, long way together and Fatboy Slim will ensure we'll celebrate this amazing achievement in true Brighton Pride style.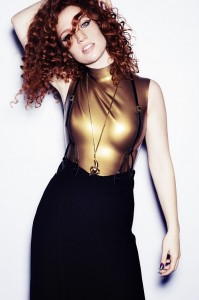 Jess Glynne
Jess Glynne is a Grammy award-winning, double Brit nominee and chart topping wonder who has wowed us with her distinctive and evocative vocals on Clean Bandit's No.1 platinum dance smash 'Rather Be' and Route 94's incredible house-flavoured 'My Love'. 2015 is looking set to be an amazing year for Jess as she follows up her No.1 hits for Clean Bandit and Route 94 with her own new material. Jess is an impressive singer / songwriter and by collaborating with one of Grime's key producers Bless Beats, she looks set to deliver the must-dance soundtrack to a glorious summer.
Foxes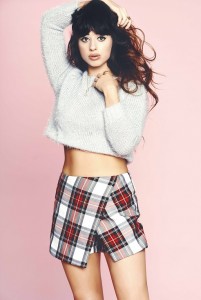 Grammy Award winning singer songwriter Foxes will be bringing her unique and Glorious sounds to Pride for a perfectly formed experimental and dark pop performance that will see you Holding Onto Heaven. From the warmth and wonder of her breakthrough track 'Youth' via the brilliance of the 'Warrior' EP, her collaboration with Zedd on 'Clarity', her crucially acclaimed 2013 debut album 'Glorious' and the smash hit 'Holding Onto Heaven' Foxes has become an artist favoured by the knowing pop fan and name checked by the stars. Foxes. A queen of modern pop is about to grace the Brighton Pride celebrations and we just know it is going to be Glorious.
Hercules and Love Affair
With achingly cool NYC grooves and credible pop credentials Andy Butler's ever evolving musical collective Hercules & Love Affair create house and pop music with real meaning, combining must-dance grooves with tales of emotional triumph to create a tough yet soulful sound. Add the unique vocal talents of Brit nominee John Grant, Belgian singer Gustaph, the deep gospel of Rogue Mary and the smoky voiced virtuoso that is Krystle Warren and you have the spellbinding perfection that is Hercules & Love Affair.
Also appearing are: Ms Dynamite, Freemasons, Kelli-Leigh, Tulisa, Bright Light Bright Light, Blooms, Seamus Haji, Prok & Fitch, DJ Wayne G, The Urban World Dance Tent, RadioReverb Alternative Performance Stage, Shelia McWattie Women's Acoustic Performance Stage
Pride Festival Preston Park 12noon – 10pm. Advance £18.50/ £21.00. (£25.00 on the day).
Campsite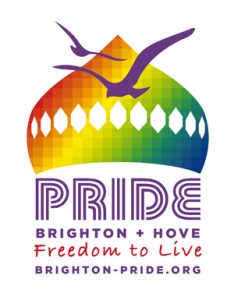 The Pride campsite has proved a popular part of Brighton Pride since it's return in 2013 and made the event more financially accessible (not to mention fun) if you wish to avoid the hotel costs over Pride. Now under new management for 2015, plans are underway to make the campsite even better with improved on site facilities and services including on site catering and camp shop. After customer feedback Pride also hope to extend the site to cover three days from Friday to Sunday so visitors can stay for the Pride Village party on the Sunday.
The campsite is £25pp* for two days, £37pp* for three days (self-pitching tents or campervans). *Per person (each person wishing to stay on the campsite must have a camping pass). This offer expires 30th June. Bookings after this date will incur a late booking fee.
Terms and conditions apply.
Pride Campsite 2015 – 31st July – 2nd August
Waterhall, Waterhall Road. Brighton BN1 8WR