Emmerdale and Cucumber stars to host Stonewall Equality Walk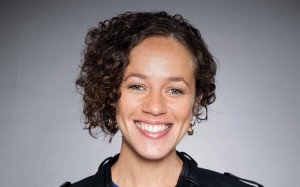 Stonewall has announced that Emmerdale star Alicya Eyo and Cucumber star and comedian Bethany Black will host its annual 10K Equality Walk on Sunday 10th May in Brighton.
Alicya Eyo is known for her portrayal of lesbian character Ruby Haswell in ITV's Emmerdale, and was named Entertainer of the Year at the 2014 Stonewall Awards for her advocacy as an openly-lesbian role model. Bethany Black is a British comedian, and her role in Channel 4's Cucumber made her the first trans actress to play a recurring trans character in a British series.
Alicya Eyo said: 'I've always been a big supporter of Stonewall and the important work that they do, and I'm really very proud to have become more involved with their work over the last year. The Equality Walk outwardly shows support for the LGBT community, and I'm delighted to be hosting this year along with Bethany Black. 'It's vital that we continue to support Stonewall's work helping to improve the lives of lesbian, gay, bisexual and trans people in Britain and overseas as there is still a way to go in order to challenge and erase inequalities. So sign up for the walk, get fundraising and we'll see you in May!'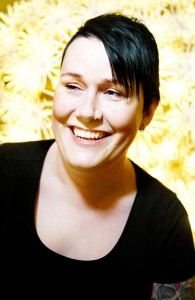 Bethany Black said: 'I'm thrilled to be hosting Stonewall's Equality Walk this year – and look forward to meeting everyone on the day. Let's keep our fingers crossed for beautiful Brighton sunshine and help raise vital funds to improve the lives of lesbian, gay, bisexual and trans people!'
Registration is now open for the Equality Walk which typically draws in around 800 walkers and features a picnic in the Royal Pavilion Gardens, live entertainment and games. Money raised from this year's walk will support Stonewall's work to help improve the lives of lesbian, gay, bisexual and trans people.
Kimberley Mitchell, Head of Events and Community Fundraising at Stonewall, said: 'Stonewall's Equality Walk is a fantastic family-friendly event for everyone – and we're delighted to have such fabulous hosts this year in Alicya and Bethany. We look forward to seeing more of our supporters there than ever before and together we're aiming to raise £40,000 to help us continue our work.'
Stonewall currently works with over 700 workplaces, 12,000 schools, 60 local authorities, sports clubs, community groups and international human rights defenders to make a difference for LGBT equality. Millivres Prowler Group are media partners for this year's Equality Walk.