Crouch, Touch, Pause, Engage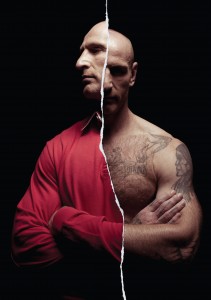 Crouch, Touch, Pause, Engage – the critically-acclaimed play about Gareth Thomas, the first professional rugby player to come out while still playing – comes to Arcola Theatre this spring following its current tour.
"I was doing something nobody had done before, and if you're the first to do something, you have to be prepared to take the sh*t for it."
On the eve of one of the most important games of his career, Welsh rugby legend Gareth Thomas received a warning: The Sun newspaper was going to "out" him as gay.
This is the story of two Welsh names bruised, but not beaten, by media speculation; Gareth "Alfie" Thomas, 100 caps for Wales, once its captain, now the world's most prominent gay sportsman; and his hometown, Bridgend.
Working with Alfie himself, and young people in Bridgend, two of the UK's most exciting theatre companies – Out of Joint and National Theatre Wales – have teamed up to tell a great story about sport, politics, secrets, life and learning to be yourself.
Writer Robin Soans is celebrated for his documentary verbatim plays based on interviews with real people, including Out of Joint's acclaimed shows Mixed Up North, A State Affair and Talking to Terrorists which was nominated Best Play at the TMA awards and has had subsequent productions overseas including in Tehran. Others include Life After Scandal about Christine and Neil Hamilton, and The Arab-Israeli Cookbook, which also spawned a book of recipes. His most recent play was the fictional drama Perseverance Drive, which played to great praise at the Bush Theatre in 2014.
A cast of six play all the characters, and each plays Gareth himself at different stages in his story. Full cast: Rhys William, Patrick Brennan, Katie Elin-Salt, Daniel Hawksford, Lauren Roberts and Bethan Witcomb.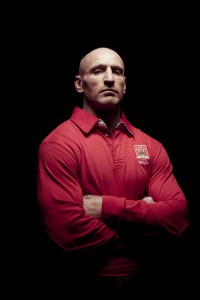 CROUCH, TOUCH, PAUSE, ENGAGE
20 May – 20 June 2015
Arcola Theatre, 24 Ashwin Street, London E8 3DL
By phone: 020 7503 1646
Please note: the play includes swearing and sensitive material