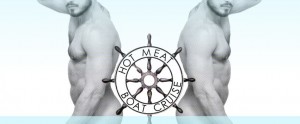 Born out London's first Bear festival HOT MEAT returns to bring an All-Bear Boat Cruise! Treat yourself to a truly special and unique river Thames experience on board the Dutch Master and celebrate London Bearfest 2015 in fabulous nautical style! This event is a benefit fundraiser for the Ben Cohen StandUp Foundation.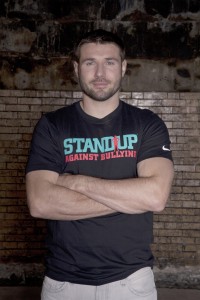 Two of the capitol's top club nights – Hot Fuzz & Meat – get together and bring back HOT MEAT to London Bearfest but this time on a boat cruising up the river Thames. DJ's on the bear party boat is Silverhook and the amazing Meat Boys with a very special guest and international superstar DJ Severino! Hosting the HOT MEAT Boat Cruise there is the super scrumptious Dave the Bear, Baby Lame, Kurt Bearfest and Seth Stromboli.
Take in all the sights as you cruise along the Thames. Enjoy unique views across London from the Thames and see the riverside iconic buildings like Tower Bridge and the Shard. A Unique way to experience one of the greatest cites in the world in an open top cruise on the River Thames.
Set sail down the magical River Thames for a fun, spectacular and mind-blowing all-bear voyage.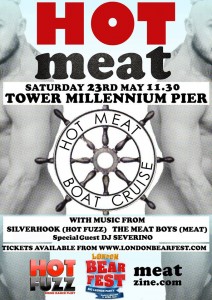 BIG BEAR BOAT CRUISE / Saturday 23rd May / Tower Pier / Boarding 11.30am
Tickets: Standard £22.50 (Ticketweb) event/173409
Venue / Address: The Dutch Master – Tower Pier – Boarding Gate D