Bent USA – Documentary about Falcon Founder Chuck Holmes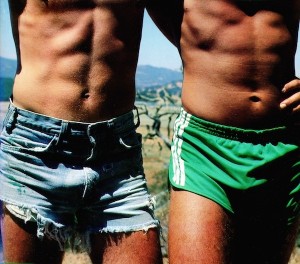 Seed Money, the long-awaited documentary about the late gay porn pioneer and gay rights activist Chuck Holmes will have its world premiere at the Boston LGBT Film Festival tomorrow. Holmes founded San Francisco's legendary Falcon Studios in the early 1970s, then used his money and connections to fuel the gay rights movement of the 1990s.
"Chuck was the gay Hugh Hefner," said Seed Money director Michael Stabile, who began working on the documentary in 2009. "He created an empire of fantasy and freedom, and then was passionate about using his vast fortune to advance gay rights. He's one of the unsung heroes of gay liberation."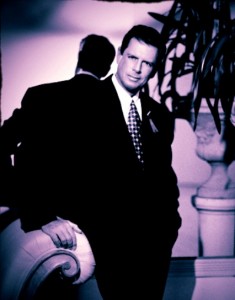 Holmes, who died in 2000 from complications related to HIV/AIDS, was a on the Board of Directors of both the Human Rights Campaign and the Gay and Lesbian Victory Fund, as well as a major donor to the Democratic Party, the National AIDS Memorial Grove, Project Open Hand, Project Inform and Amnesty International. The San Francisco LGBT Community Center bears his name.
Despite his prodigious donations, his participation in the LGBT rights movement was not without controversy. He was often closeted about his business, and had checks returned and invites cancelled when the source of his money was disclosed. His name on the San Francisco center caused an uproar within the LGBT community, with many fearing that the association with pornography would taint the movement.
Seed Money traces Chuck's early days in San Francisco, and the business acumen and passion that built Falcon Studios, still the largest gay porn company in the world. Under his sometimes-fierce command, Chuck took a quasi-legal industry and revolutionized it, realizing that for gay men to truly imagine equality, they needed to see positive representations of themselves.
"I think that Chuck saw his contributions to gay politics as his lasting legacy, but to me it's those early films that may have had the biggest impact on gay culture," says Stabile. "They were the original "It Gets Better" videos, giving gay men across the country a vision of gay life that was unashamed and unapologetic in its sexuality. What I wanted to show in the film was the connection between that work and his tremendous philanthropy."
While some in Chuck's political life were reluctant to be involved with the film, the gay porn community was enthusiastic. While the film was used crowd-sourced funding for its early production, companies like San Francisco-based NakedSword.com were generous in coming aboard with finishing funds. Falcon Studios itself gay the filmmaker access to its vast library of films, and to unseen photos and video of Chuck.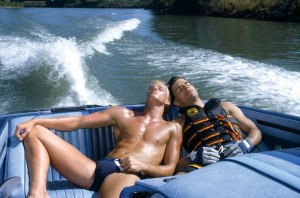 The film features interviews with many stars who knew and worked with Chuck, including Jeff Stryker, Tom Chase and Jim Bentley; Falcon directors like Steven Scarborough, Chi Chi LaRue and John Rutherford; politicians like Mark Leno and Carole Migden, and those who loved the films, like John Waters and Scissor Sisters' Jake Shears.