Travel – Rediscovering Marie Corelli… Stratford-upon-Avon's other gay writer?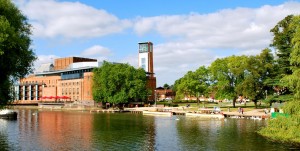 By Adrian Gillan
OK, so Shakespeare may or may not have been bi or gay! But there is surely far less "to be or not to be" about now largely-forgotten eccentric Victorian Stratford-based writer, Marie Corelli (1855-1924) – incidentally, also one of the town's key "saviours"!
 All but forgotten today, Queen Victoria's favourite novelist, Marie Corelli, once outsold contemporaries Arthur Conan Doyle, H. G. Wells and Rudyard Kipling – combined; and lived her final decades, together with her long-standing female partner, in her beloved Stratford-upon-Avon, before being buried here, the town whose built heritage she also campaigned so tirelessly to restore and preserve. Despite outselling all her rivals and being a darling of the British Royal Family, Corelli was oft derided by critics as being melodramatic, overly-obsessed with the mystical and the occult, and "the favourite of the common multitude" – an opinion only increased by her own somewhat unconventional behaviour, and by her unmasked contempt for the press. She was, in a sense, very much her own fictional creation.
 Born in London to her servant mother's Scottish master, one Mary Mackay was sent away to be educated in a Parisian convent before returning to Britain to work as a musician, adopting the stage name 'Marie Corelli' – just the start of her project of personal reinvention. She turned to writing and published her first novel in 1886, thereafter enjoying huge literary success right up until around World War I – when her reputation took a hit after she was convicted of illegal food hoarding.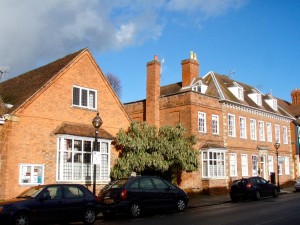 Corelli spent her final decades (1899-1924) in Stratford-upon-Avon, mainly living at Mason Croft (now The Shakespeare Institute, complete with commemorative blue plaque) on Church Street, together with her female companion of over forty years, former childhood friend Bertha Vyver. She fought hard to preserve Stratford's 17th Century buildings, even donating money to help owners remove the plaster or brickwork that so often masked the original timber-frames.
Perhaps Corelli's biggest single conservational coup was the saving of Harvard House in the High Street, which had been built in 1596 by a wealthy butcher whose grandson, John Harvard, emigrated to North America and whose wealth founded Harvard university. In a state of utter ruin, Corelli bought the property and co-funded its restoration before co-gifting it back to Harvard University who own it to this day and who have themselves, just in the last few months, fully re-opened it to the public as a fine examples of an Elizabethan shop and town house. A new tourist landmark on the Stratford map!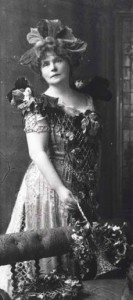 Corelli was a colourful figure, considered by many to be eccentric. She claimed (falsely) to be able to speak Italian; and went out on the Avon in a gondola, complete with a gondolier, especially brought over from Venice! She died, and is buried, in Stratford – just inside the entrance to the Evesham Road Cemetery, scarce 10 minutes' walk out-of-town.
She left everything to partner Vyver. Although never self-identifying as lesbian – even expressing an (unrequited) passion for the artist Arthur Severn – many have noted the erotic descriptions of female beauty that are a hallmark of Corelli's novels; and contemporaries describe the seeming closeness and intimacy of the Vyver relationship, one newspaper obituary stating that "Vyver mourns the loss of one who was nearer and tenderer to her than a sister". Over the main fireplace at Mason Croft, the carved initials M. C. and B. V. can still be seen, entwined. Vyver was buried next to Corelli in 1941.
Corelli's tomb was (apparently quite randomly) vandalised in 2012, along with several others in the cemetery. Today, both Corelli and her work have become largely – fans may plead, unjustifiably – forgotten.
One thing should definitely not be forgotten, however, as you stroll down Stratford's 'Historic Spine' (Henley Street; High street; Chapel Street; Church Street; Old Town): many of its oldest buildings might not have survived, or their frontages been kept hidden from view, were it not for crazy, cranky Corelli!
Sights
Just down from the modern Jester Statue celebrating the ubiquitous Shakespearean comic character of 'fool', along pedestrianised Henley Street, lies what, for many, remains Stratford's main event: Shakespeare's Birthplace, the half-timbered house-with-garden where Shakespeare was born in 1564, and which stayed first in his family and then in his sister's family until 1806 – complete with more recent lively biographical exhibition attached.
King Edward VI School, in Church Street, is where The Bard was most likely educated – in its old timber-framed Guild Hall, itself attached to the wonderful Guild Chapel.
Beautifully-furnished Nash's House (Thomas Nash was first husband of Shakespeare's granddaughter, Elizabeth Hall) and the adjoining site of New Place – Shakespeare's Stratford home from 1597 until his death in 1616 – are both shut and undergoing restoration and major redevelopment, pending reopening in April 2016, to mark the 400th anniversary of Shakespeare's death. Hall's Croft, where Shakespeare's eldest daughter, Susanna, is thought to have lived is just around the corner.
Anne Hathaway's Cottage – with pleasant adjoining orchard and woods – is where Shakespeare's wife-to-be lived before marrying him in 1582. Mary Arden's House – complete with period-reenactment role-playing staff – is the Tudor farmstead where Shakespeare's mum lived before marrying his father. A few miles out, both these sites are easily reached via the CitySightseeing bus.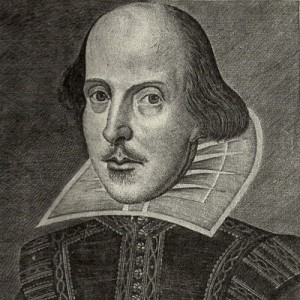 Tranquil riverside Holy Trinity Church is where both William Shakespeare and Anne Hathaway are buried, and where Shakespeare was baptised – its gardens bordering the lovely swan-filled Avon, as do the spectacularly successfully revamped Royal Shakespeare Theatre and Swan Theatre, home to the world-famous Royal Shakespeare Company! Ascend the new 36m-high Tower, adjoining the theatres, for panoramic views of the town and surrounding countryside. Take in the Swan Fountain to the front of the theatres; along with the Gower Memorial, depicting The Bard and some of his famous characters.
Other features of historic interest include the Town Hall (1767), with its prominent Shakespeare bust, donated by great 18th Century actor David Garrick, who himself organized a 3-day Shakespeare Festival in Stratford in 1769; the Chapel Street bank building (1883) that is the present-day HSBC, with its terracotta frieze depicting 15 famous Shakespearean scenes; and the American Fountain (1887) in Market Square, unveiled by great Victorian actor Henry Irving to celebrate Anglo-American links.
For an earthy, multisensory slice of Tudor life, visit the vividly atmospheric, ghoulishly entertaining (think 'Horrible Histories') and highly informative Tudor World – housed on the site of an inn whose lusty landlord reputedly inspired Shakespeare's great character, Falstaff! For relaxation, take one of the Bancroft Cruisers along the Avon. For something absolutely – arguably well-nigh refreshingly – unconnected with Shakespeare, visit the UK's biggest Butterfly Farm, just over the river.
Boozing 'n Eating
A mere minutes' walk from the Swan Theatre, the "Dirty Duck" (a.k.a. The Black Swan, Waterside, Stratford-upon-Avon; T: 01789 297312;) boasts its signed-photo-filled 'Actors' Bar', plus 'Conservatory Restaurant' out back, perfect for pre-show meals. What with all the theatre crowd, it's doubtless the nearest thing Stratford-upon-Avon has to a gay bar!
But if you want a truly exquisite quintessentially English daytime experience, head straight for the historic multi-storey Hathaway Tea Rooms on the High Street (19 High Street, Stratford upon Avon CV37 6AU; T: 01789 264022;) – housed in a Grade II listed building, dating from 1610, so doubtless familiar to The Bard! Back nearer his day – sadly for him, pre-cream-tea – it was a mere inn, and has been used variously as a bookshop, apothecary and shoemaker, before reverting to the edification of the masses by becoming tearooms in 1931. Its current owner, lovely Rick Allen, and staff combine friendliness with efficiency, dishing up breakfasts, lunches and afternoon cream teas throughout the day, the latter being a towering perfection ascended with gluttonous glee, from finger sandwiches, through scone, jam and cream, right up to the cakey pinnacle… at which silvery summit you reach a kind of pleasantly dazed Zen-like state which the ancients doubtless had a word for, or perhaps just a sound, somewhere between a sigh and a burp.
Sleeping 'n More Eating
Just over the road from the site of New Place, where the aging Shakespeare lived and died, the deceptively large 4-star Falcon Hotel (Chapel Street, Stratford-upon-Avon CV37 6HA; T: 01789 279953;) fair reeks of history! The Bard would have been quite familiar with the building's ground and first floors, dating back to about 1500; if not the top-storey, added in the mid-17th Century! Nowadays, the hotel's original Tudor decorative black and white half-timbering fuses seamlessly and beautifully with its modern, stylish bedrooms – plus restaurant, bar, lounges and reception areas, with their real open fires for cosy winters!
All 80+ spacious bedrooms at the Falcon Hotel – whether twin, double or executive, and whether in the old main house, or in the garden room extension, or in the modern wing – have en-suite bathrooms, free broadband internet and flat screen TV.
Take a classic afternoon tea in the hotel's delightful courtyard garden come spring or summer. And you can fine-dine any time of year at the hotel's award-winning Will's Place restaurant, with its open fire and wooden-panelling; attentive, knowledgeable and friendly staff; plus top wines and gourmet à la carte offerings, from cheeky little amuse bouche right through to tasty desert – the latter taken post-show, if preferred, the hotel being less than five minutes' easy jaunt from the RSC's theatres!
Was Shakespeare bi or gay? – https://mag.bent.com/2014/04/bent-travel-stratford-upon-avon-shakesqueer-hits-450/