Travel – "Big Gay Summer" in Stockholm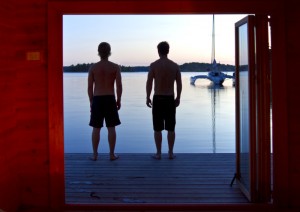 Summer in Stockholm, the Capital of Scandinavia is guaranteed to excite travellers from all backgrounds; but this year, gay and lesbian visitors will experience an exhilarating 'BIG GAY SUMMER', kicking-off with the ever growing STOCKHOLM PRIDE and extending into EUROGAMES, one of the world's largest LGBT sporting festivals and landmark events in the global LGBT calendar.
Stockholm, a breathtakingly beautiful capital city is built on 14 islands connected by 57 bridges. Its stunning buildings (and people), fresh air and proximity to the water makes it a wonderful place to spend the extra long summer days. Take what you want from Stockholm: the exciting, cultured, adventurous, trendy, sensual, delicious, social, fun; many people say it, but Stockholm really does have something for everyone – we guarantee you will fall in love with the city and long to return.
Stockholm is a truly open-minded and diverse capital city, making it a perfect destination for gay and lesbian travellers. It is also a wonderful holiday destination for modern families. Also, the city is celebrating 6 glorious years of equal marriage, backed by the Church of Sweden, so making it a perfect setting for gay and lesbian weddings and honeymoons.
The Stockholm Gay and Lesbian Network, a project within Stockholm Visitors Board is unique – funded by partners who are passionate about gay and lesbian travel into the city – and arguably the only network of its kind in the world. It works on groundbreaking global campaigns to market and develop Stockholm as an interesting and attractive destination to LGBT travellers.
EUROGAMES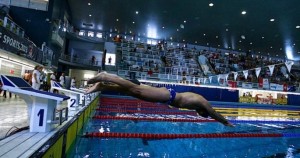 EuroGames is among the world's largest LGBTQ-events (held just 3 times each decade), founded by the European Gay and Lesbian Sport Federation (EGLSF) in 1992 to combat discrimination and promote the right to engage in sport, politics and culture – regardless of sexual orientation, gender, religion, age, ethnic origin, political beliefs, or athletic or artistic ability.
EuroGames Stockholm is expected to attract over 5,000 participants and more than 250,000 visitors. Previous host cities include Barcelona, Paris, London and Antwerp. The games will feature an exciting range of events, both sporting and cultural.
Its Sporting Ambassadors include Swedish National Football team player and QX LGBTQ Person of the Year, Nila Fischer, fellow team-mate Victoria Sandell Svensson, German National Football Player Thomas Hitzperger and and Swedish National Handball player Tobias Karlsson. Other equally important Ambassadors include actress and transgender activist Aleksa Lundberg, politician Birgitta Ohlsson, and Artist Lars Lerin.
05 August – 09 August 2015 #eurogamessthlm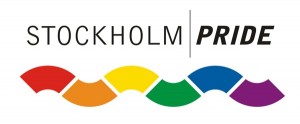 Stockholm Pride is the biggest of all the Nordic Pride festivals and an event that draws LGBTQ people from across the world to sample its atmosphere. A pioneer in innovative ideas for the LGBTQ community, Stockholm Pride features an action packed, week-long festival and celebration of all things LGBTQ.
27 July – 01 August 2015 | www.stockholmpride.org #stockholmpride