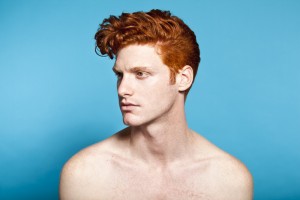 Berlin will be on red alert over Easter time. The reason is an exhibition the likes of which the city has never seen. The London-based photographer Thomas Knights has captured the hottest red-haired guys in the world – and anyone who is surprised to find the words hot and red-haired in the same sentence has never seen Knights' photos.
"The most attractive redheads we've ever seen," was what the Australian edition of ELLE had to say about his photos. The GUARDIAN drooled: "That is the ultimate alpha male!" And the fellows over at OUT magazine said: "The hottest redheads are making 2015 even hotter."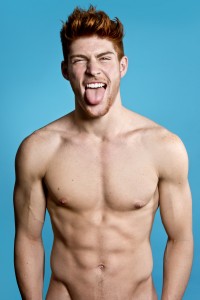 The exhibition has already drawn crowds in London, New York, and Sydney, and will now be on display at the Bikini, Berlin's most stylish mall. Thomas Knights is not just presenting models, actors, and even a gold medal winner (none of whom are wearing very much) for his own enjoyment. As he told the magazine MÄNNER last autumn, he himself was bullied during his childhood and teenage years because of his red hair – an experience many redheads share. "People thought red hair was something bad. Children always pick on the one who is different. And redheads don't have a community they can turn to for support."
Bullying redheads is deeply rooted in British society, said Knights. Gay redheads often find themselves victims of double discrimination. That's why he wanted to create something ginger men can be proud of. "Turn red hair into a cool brand – that was the inspiration for this exhibition."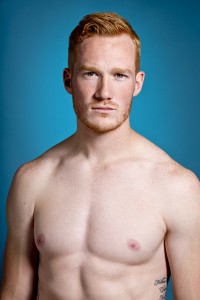 And that is exactly what he has achieved in a very short time. The book "RED HOT 100" was published in September 2014 by Bruno Gmünder publishers, and is already in its third run. The tremendous success of his project has raised several thousand pounds for his anti-bullying initiative. Now the exhibition is finally coming to Berlin. The 400 square meter exhibition space will feature over 100 fascinating images.
The grand opening will be over Easter weekend, when the leather and fetish scene will be gathering in Berlin, on Saturday, 4 April 2015, from 4.00 to 8.00pm in the Bikini Concept Mall.
Brodanse will be on hand for the music. The renowned DJ brothers, both redheads, of course, play at clubs and festivals across Europe and Asia. The RED HOT model Ken Beck, shown on the cover provocatively sticking out his tongue, Jake Hold, and of course the photographer himself, Thomas Knights, are scheduled to appear.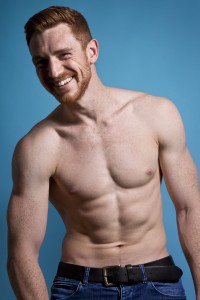 The RED HOT: Berlin exhibition will last until 3 May 2015. Opening hours are from Monday to Saturday from 10.00am to 8.00pm and Sundays from 1.00pm to 6.00pm.
The exhibition will take place in BIKINI BERLIN, Budapester Str. 50, 10787 Berlin.
Facebook/redhotexhibition
#redhot
#redhotberlin