The Gay Wedding Guide Partner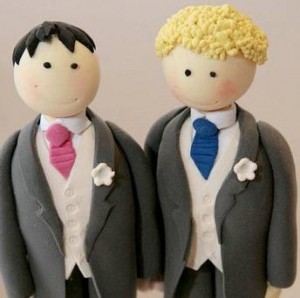 In celebration of the first year anniversary of the Same Sex (Marriage) Act, The Gay Wedding Guide has partnered with Visit London to promote the city as an iconic wedding destination for same-sex couples looking to get married, and to highlight some of London's most stand-out wedding venues that are not only unique but, crucially, are openly supportive of same-sex marriage. The campaign is aimed at same sex couples in the UK as well as foreign nationals who are planning to wed in UK and are looking for somewhere special to tie the knot.
The partnership with Visit London is one of a series of partnerships that will shine the spotlight on different regions across the UK, and will see a series of infographics produced that highlight a range of diverse venues in specific regions across the UK that are openly welcoming to same sex couples.
– Campaign Aim –
The aim of the campaign is to help same sex couples plan their wedding with confidence, make an informed decision on the area they wish to hold their wedding and to reassure them that the venues that make their shortlist are supportive of same sex marriage.
– Why? –
The Gay Wedding Guide is the UK's most popular resource for same-sex couples looking to get married. Hugh Wright, spokesperson for The Gay Wedding Guide, said:
"Marriage is the formal recognition of the love and commitment of two people; inevitably it is one of the most exciting times in a person's life. No-one wants to get married at a venue where they feel an element of hostility or disapproval. They want to be treated equally and don't their experience be marred at any stage of the wedding planning process – not by venue staff, potential suppliers or wedding night or honeymoon hotels. Any venue or supplier featured on The Gay Wedding Guide has made a considered, thought-through choice to do so. Couples using the Gay Wedding Guide can do so reassured by the fact that they will be welcomed and treated just the same as any other couple. And that reassurance means a lot."
Tracy Halliwell, Director of Business Tourism & Major Events, at London & Partners, said:
"London is one of the most LGBT-friendly destinations in the world and with so many incredible venues to choose from, couples will easily find the perfect place to tie the knot and celebrate in style in one of Europe's greatest cultural cities."
Brighton: 165 same-sex weddings in the week running up to the 1st year anniversary
Manchester: 120, again, in the week running up to the 1st year anniversary
London Borough of Camden held 91 same-sex weddings in the first 11th months of the legalisation of same-sex marriage
London Borough of Westminster held 146 in the first 11th months of the legalisation of same-sex marriage
London Borough of Islington held 188 in the first 11th months of the legalisation of same-sex marriage