Eurovision – it's back to the 20s
The UK's entry into the world's biggest (and campest) song contest Eurovision has been decided, it's an 'electro-swing' (?) song called 'Still In Love With You'.
The duo who are to perform this retro number are Electro Velvet; who are musicians Alex Larke and former The Voice contestant Bianca Nicholas. The song was chosen by a panel of 'experts' from songs submitted by the public and was performed for the first time on the BBC last night.
A glitzy, dancy video accompanied the duo's rather dated, just right for Strictly, style routine, which featured (as if to emphasise just who the judges were aiming this particular opus at) a huge squad of dancers doing the charleston.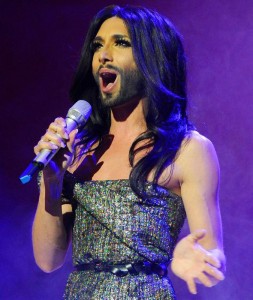 The song is catchy and probably won't do any worse than any of our last few entries, but it is always a shame when the BBC selection process constantly overlooks the really good songwriters in this country. It certainly lacks the power and the charisma of last year's winning entry from Austria 'Rise Like A Phoenix' by Conchita Wurst.
This year sees the contest celebrates its 60th year with the spectacular show coming from Vienna where, for the first time, the forty countries taking part will include Australia.
The Grand Final will take place on BBC1 on 23rd May
Watch The video