Travel – Celebrate 50th Anniversary Of the First Gay Rights Protest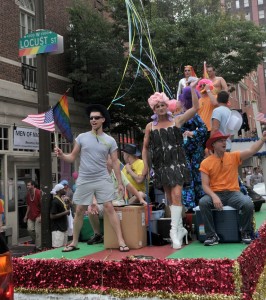 Philadelphia, affectionately dubbed the 'City of Brotherly Love,' is preparing for a full calendar of events in 2015 to mark the 50th anniversary of one of the first gay rights protests in the city. Philadelphia has long been known for its links to the gay community, all of which stem back to the principles of which the city was founded on more than 300 years ago: equality and freedom of expression. Throughout the 1960s, Philadelphia was home to some of the first gay rights protests in the U.S. and since then it has gone on to welcome and embrace the gay community, even coining an area of the city, the 'gayborhood.'
For anyone looking to experience some of the 'City of Brotherly Love's' main highlights this year, the Philadelphia Convention & Visitors Bureau has rounded up some of the biggest and brightest events on the calendar.
Philadelphia Black Pride, 22-26 April
Over the course of five days, Philadelphia Black Pride (formerly Philadelphia Black Gay Pride) will mark its 16th anniversary with everything from a poetry slam and dance party to a cocktail party and creative arts evening. This high-energy celebration takes place in the heart of Philadelphia during the University of Pennsylvania's Historic Penn Relays Carnival. 'Celebrating leadership while championing diversity' is the theme for this year's celebrations.
Philly Pride Parade and Festival, 14 June  and 5 July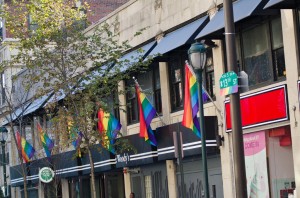 Philly Pride Parade and Festival is one of the largest celebrations of LGBT pride in the world, attracting over 25,000 people each year. In 2015, the Pride Day theme is the 50th anniversary of the Annual Reminders picketing of Independence Hall that took place on 4 July 1965. Three weeks later the picketing will be re-enacted at Independence Hall on 4 July 2015. To celebrate, thousands of rainbow flag-wearing visitors are expected to attend the block party in the gayborhood on 5 July 2015.
50th Anniversary of One of the First Gay Rights Protests, 2-5 July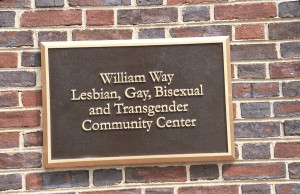 To commemorate the 50th anniversary of one of the nation's first gay rights demonstrations, a host of activities will take place across the city centre with the iconic Independence Hall taking centre stage. The golden anniversary festivities will run from 2 – 5 July 2015 and will include panels, LGBT history exhibitions, parties, a festival and special events to acknowledge the LGBT civil rights movement. This began when activists from New York, Washington, D.C., and Philadelphia protested for equality on every Fourth of July from 1965 to 1969 in front of Independence Hall and Liberty Bell. This year, on Independence Day, visitors can join a who's who of LGBT icons and allies in front of Independence Hall for a ceremony commemorating the Gay Pioneers and celebrating 50 years of LGBT civil rights achievements. For more information, visit lgbt50.org
Philadelphia Outfest, 11 October
In true Philadelphia style, the city will welcome the world's largest National Coming Out Day (NCOD) celebration in the heart of its 'gayborhood' on 11 October 2015. Festivities for the 24th annual staging of the celebration will start at noon and continue until 7pm with over 30,000 people expected to flock to Philadelphia. Visitors will take over the streets, decorating them with a multitude of rainbow flags, as the party atmosphere gears up for the annual block party. In 1990, Philadelphia was one of the first cities to organise a large scale event to celebrate NCOD and each year as the event has grown, it has become a mecca in the city's must-do gay events calendar. The festival will transform the gayborhood into a NCOD party hub complete with live music, dancing and food.