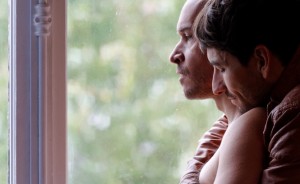 Antony Hickling's new film ONE DEEP BREATH just won a prize at the Bilbao LGBTQ+ film festival
One Deep Breath is an exploration of a man's grief for his boyfriend who committed suicide, after his death dark secrets surface…
Maël's bewilderment and grief seem to take his sanity. Oscillating between memories, wishes and nightmares, he is trying to grasp reality and to find his way back into life. In his quest to understand Adam's clinical depression and death, he delves into dream-like abyss and comes across truths he'd rather have left in the dark. He discovers that Adam had been in a parallel relationship with a mutual friend, Patricia, whom also has to cope with the same loss. In her attempt to help Maël in his pain, Patricia puts herself in danger…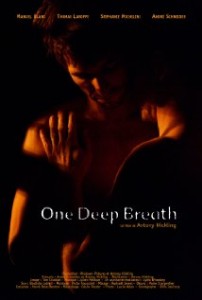 One Deep Breath explores the topics of love, loss, sadness, disappointment and hope. One Deep Breath is not a classical narrative; the film mixes performance art and experiments with the image in a very strong artistic, painterly way. The dream, nightmare and reality levels mingle, and the viewer finds himself in Mael's downward spiralling world… dark yet beautiful.
All of the actors in this film are gay or transgender. Manuel Blanc who plays the lead role won a prestigious César award and is one of the best known actors in France, which brings the film some star quality.
Hickling's trademarks include strong religious symbolism, warped sexually explicit scenes as well as sophisticated choreography and an unusual colour scheme. In press reports, his films are regularly compared with the work of Greenaway, Pasolini and Jarman.