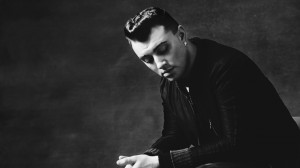 Everyone who was anyone was there, except for those who were in London at the BAFTAs, but Los Angeles hosted the 57th Annual Grammy Awards, where Bent favourite, and downright lovely man, Sam Smith walked away with four awards.
Picking up the prestigious prizes for record and song of the year as well as best new artist, performance, being a sweetie, out and proud, Lord of the Dance… sorry, I may be going over-the-top now, but just to say, he has deserved all the accolades that are being heaped on him.
Record of the year: Stay With Me – Sam Smith
Song of the year: Stay With Me – Sam Smith
Best new artist: Sam Smith
Best pop vocal album: In the Lonely Hour – Sam Smith
Other, but minor, stars included Madonna, Katy Perry, Rihanna, Kanye West and Sir Paul McCartney all performed to the audience of pop and hipsters.
But the night belonged to Sam Smith, who had said earlier: "Before I made this record, I was doing everything to try to get my music heard… I tried to lose weight and I was making awful music. It was when I started to be myself that the music flowed."
Accepting the record of the year trophy for Stay With Me , he said: "I want to thank the man who this record is about, who I fell in love with last year.
"Thank you so much for breaking my heart because you got me four Grammys."