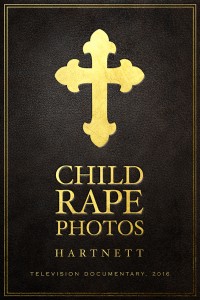 Author PP Hartnett stages a hard-hitting punk protest with his book Child R*pe Photos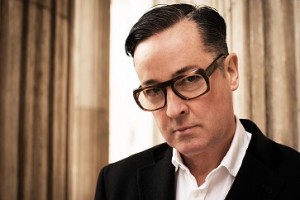 PP Hartnett in conversation with Adam Lowe
PP Hartnett's new work, shockingly titled Child R*pe Photos, addresses repeated failings by the Catholic Church.
'Gay fiction needs to get real,' Hartnett almost spits. 'That's been the mission since the publication of my first novel back in 1996, Call Me, to serve up truth that some attempt to silence.'
Hartnett neither minces his walk, nor his words.
'LGBT youth are often the target of predatory abusers. Fact. Victims of abuse have a duty to step forward to protect others, stop the pattern of sexualised manipulation and exploitation.
'I attended quite possibly the most notorious Catholic school in the UK, St Benedict's in Ealing. Just do a Google, adding in SEX SCANDAL. Decades of abuse have been exposed in courts, again and again. Catholic priests and lay staff have been arrested, jailed. Yeah, go on. Just do a Google. Ealing, West London.
'As a teenager, two priests attempted to groom and seduce me. As a "survivor" of Ealing Abbey's Catholic school, a former Abbot of Ealing Abbey named Fr Laurence Soper attempted to groom me over a two-year period. Soon after arrest upon a number of charges, the man skipped bail and is currently on the run with a Europen Arrest Warrant on his tail. One has to wonder who is protecting that "wanted" man.'
'People often ask, "Were there many other victims? How many, do you think?" My answer, I know of one other who was in my class at school who was "processed" by a firm of solictors in a certain fashion, same manner as myself. But there were more who never made it that far. That's all I'll say for the moment.'
'What is vital to communicate is that restraining orders are to be pissed upon, with the disrespect that they deserve, and the contempt that such pen-pushers deserve. Anybody who has been subjected to any attempt to silence needs to go online and buy a megaphone.'
He continues: 'My new work is a punk protest upon decades of blind eyes, deaf ears. Negligence, from Diocese of Westminster to Vatican City State. One Pope after another… decades of skilled denial, strategic evasion, cunning concealment. Will Pope Francis and his newly-appointed "red hats" do anything more than put a PR spin upon the legacy of abuse? Broken vows, betrayals of trust. Such a way of life makes a religious order appear to be an unholy disorder.'
'There are many questions to be asked re the faith school I attended. It's a school that made me the man I am. A school that made PP Hartnett driven to raise questions, spill the beans, open that can of worms. My forthcoming spoken word album, Ferris Wheel Kiss, is about distress and disturbance. It'll accompany a new book called Full Screen, both out on Autopsy this August. So many of us stay quiet about the impact of sexual activity in our lives. Add alcoholism, slamming and "BB" into the equation, and you have one unsightly mess to deal with.
'If international LGBT youth stepped forward, if LGBT survivors united to log concerns, predatory abusers would be rounded up, and that could be significant. More significant than Papa Francisco delivering a scripted panto from Pervert HQ to droves of faithful believers in St Peter's Square come Semana Santa.
'My experience of reporting a priest who attempted to molest me in a remote part of Ealing Abbey to Ealing Police was not what I'd expected. I was thirteen years of age, the priest… old enough to know better, twisted bugger. The process of making a statement was patient, supportive. I'd expected institutional doubt, an invasive interrogation, a hint of ridicule. That was not the case.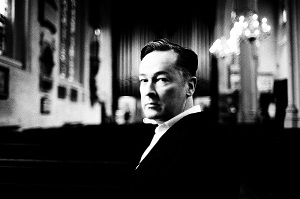 'My new work is a protest, a call to action. For me, the Catholic Church is a defunct cult based around hypocrisy, so many secrets, one being vow-breaking rape. Child rape. Total breaches of parental trust. My new work offers an insight, snapshot recollections beyond my own schooling, often based upon case histories that were painful to read through. One after another, spanning decades.'
'The format of Child R*pe Photos is a fictional television documentary set in 2016, one that never gets broadcast. Shit happens.'
PP Hartnett's download work Child R*pe Photos is due out this Easter.
Full Screen, a collecton of 'short sharp shocks', accompanied by a spoken word album entitled Ferris Wheel Kiss, is due out in August 2015. Both are part of the series sex : male, which is due for release 01.01.2016.