Eurovision's Greatest Hits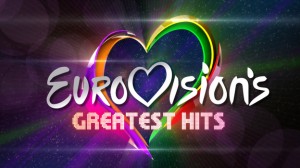 Direct from the BBC's media centre… the most exciting news for Eurovision junkies.
As part of the European Broadcasting Union's celebrations for the 60th anniversary of the Eurovision Song Contest, the BBC will be hosting a special concert showcasing some of the very best songs from the competition in Eurovision's Greatest Hits, for broadcast on BBC One and countries across Europe.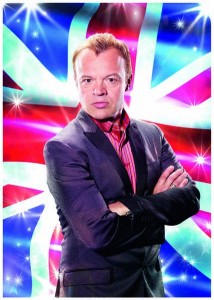 London's Eventim Apollo Hammersmith will roll out the red carpet for this special anniversary event, which will feature an array of iconic performances from throughout the Eurovision Song Contest's colourful 60 year history. The UK's Eurovision presenter Graham Norton and ESC 2013 host, Sweden's Petra Mede will co-host the show, which as well as featuring a number of both classic and contemporary acts will also feature surprise guests.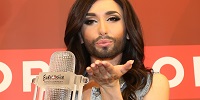 The first act confirmed to take part is reigning Eurovision Song Contest Champion Conchita Wurst who will perform Austria's winning song Rise Like a Phoenix. Also joining Conchita on the night will be Swedish pop Group Herreys, who won the 1984 competition with the song Diggi-Loo Diggi-Ley and completing the first three confirmed acts is Natasha St-Pier, who represented France in the 2001 contest and will once again sing Je n'ai que mon âme. More names will be announced in the coming days.
Host Graham Norton says: "I love Eurovision and am honoured to be co-hosting this special show. I cannot think of a better way to celebrate 60 years of the greatest song contest in the world!"
Host Petra Mede says: "I am so looking forward to participating in this concert, this true celebration of a contest that has been a part of, not only my, but so many people´s lives. And it is an honour to co-host the show with Graham, who is fast becoming a Eurovision legend himself."
Charlotte Moore, Controller BBC One says: "We are delighted that the EBU has given BBC One the honour of kick-starting the 60th anniversary celebrations and welcoming these iconic Eurovision performers to the UK and into people's homes once more."
Jon Ola Sand, the EBU's Executive Supervisor of the Eurovision Song Contest says: "Over the last 60 years, the Eurovision Song Contest has become a true European institution that has led the way in TV entertainment. We are delighted that the BBC is launching our diamond jubilee celebrations with this special event and that TV viewers from across Europe and beyond will also get to enjoy it too."
Eurovision's Greatest Hits will be broadcast on BBC One and throughout Europe and beyond this Easter and more acts will be confirmed in the coming days.